How To Pull Off The Smart Monochrome Fashion Style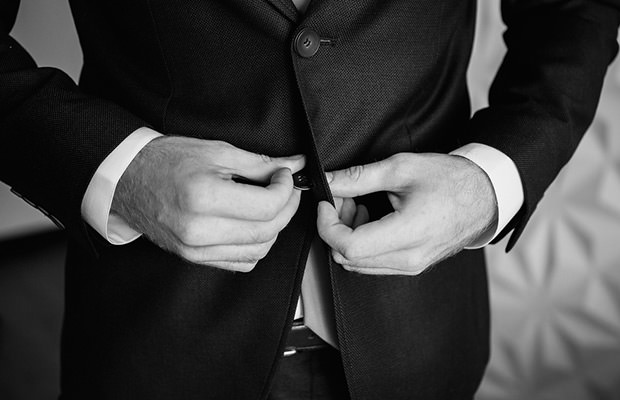 If you want to know how and why to go with a smart, monochromatic fashion style, you came to the right place. Here we have a quick yet effective guide on how to wear monochromatic clothes and look handsome and trendy at all times.
The elegant monochrome trend for men is here and it's not going anywhere.
What Is Monochrome?
Monochrome style
essentially means wearing clothing all in the
same hue
that can create some really cool and stylish looks for the modern man.
Focusing mainly on the black monochrome outfits is a slam-dunk as these are rather easy to assemble and thusly always look put-together.
Monochrome fashion is currently rather popular as it allows almost any guy to create a surefire way to always look casual and smart at the same time.
It is its simple yet refined nature that makes monochrome an easy style choice that can allow you to explore and create so many different looks with an effortlessly masculine tone.
How To Dress Smart
Here's what folks over at The Idle Man have to say:
"When styling monochrome remember to keep the visual interest going by varying the textures within your look. Consider leather-look options, patchwork on t-shirts, or two-tones with sweatshirts. Black and white is classic combination, and if you steer clear of clashing colors you will ensure that you're keeping your outfit simple and smart."
"If you wear a black suit there's not really much that can go wrong, as the suit is something that has been around for ages. We can all dictate the general rules – white shirt, black trousers and jacket, and the finishing touch of a tie in, in this case especially, black."
Summer VS. Monochrome
Should you want to go with a summer-friendly, less restrictive feel, make sure you opt for black tailored shorts as they are comfortable, relaxed, and always a better solution than their jean counterparts.
Also, try matching a pair of black or grey tailored shorts with a white oxford shirt and black loafers.
This will certainly round up your summer monochrome look, while managing to be less striking, yet elegant.
Also check out: 3 Crucial Tips To Dress And Impress