7 Cool And Easy Ways To Earn Extra Money In 2017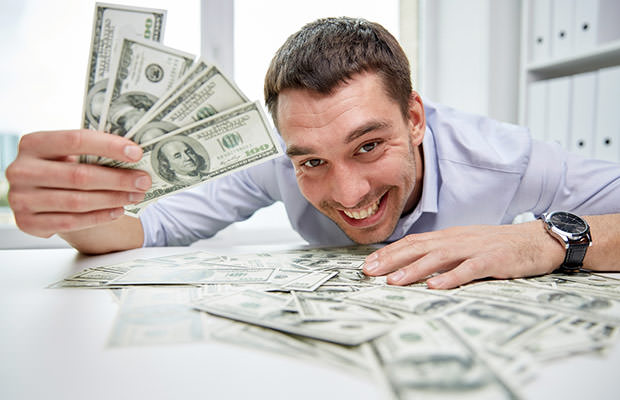 2017 is almost here which means only one thing – time to plan future business endeavors.
If you need a cool new way to earn extra cash take a look at these 7 easy side jobs that will become extremely popular in 2017.
1. Renting Out Your House/Room
Should you need a quick way to earn hundreds or even thousands of dollars (and you have another place where you can stay), you can rent out your house/apartment/room…
If you happen to travel all the time, you can always list your home on Airbnb.com, HomeAway.com or VRBO.com, and wait for the call.
2. Testing Websites
Testing websites is an easy way to make some quick cash. You can sign up to various platforms which pay participants to check out certain webpages or test apps and give their feedback on them.
A pretty quick, easy and fun gig, you'll agree.
3. Lease A Parking Space
If you happen to live in a big city where parking is a tricky and expensive thing to come by, you might be in for a pretty easy paycheck. Renting out your parking space can really be worth the hassle.
If you have a spare garage, you've hit a jackpot!
4. Be A Tour Guide
If you love geography and architecture and you have a decent knowledge about your (or some other) city, you might just be able to earn good money as a tour guide.
You can set your own schedule according to your convenience and offer tourists your own take on the city. Some aspects to think about:
Architecture
History
Art scene
Pub tours
Trivia
You can even make a business out of it.
5. Pet-Sitter
This is a perfect opportunity for all you animal lovers out there.
You could make some nice cash by taking care of people's pets while they are at work or on vacation.
There are numerous websites that cater to this lucrative hobby that you can sign up to, or you can look for some local organizations that could help you find pet-sitting gigs.
You can even set your own schedules and rates. According to Rover.com, animal sitters can earn over $1,000 per month.
6. Peer-to-Peer Delivery Driver
If you commute to work, you are in for a treat. Your daily commute (or cross-country road trips) are actually harboring a rather interesting money-making opportunity. A certain peer-to-peer delivery agency called Roadie connects people with stuff to send with drivers heading in the right direction.
It's like Uber, but for items, luggage, packages… This means you get paid for delivering stuff via trips you are taking anyway.
You can make up to $650 per one delivery, while delivering pets costs even more. You can also pick up more than one gig during the same trip. Pretty awesome.
7. Playing Video Games
We saved the best for last. Us guys LOVE playing video or computer games, and now you can make some serious money via this interesting hobby. Turn your gaming passion into cash like boss!
As a gaming support representative, you can earn about $10 to $20 per hour.
Let the games begin!