Why Women Fake Orgasms And What To Do About It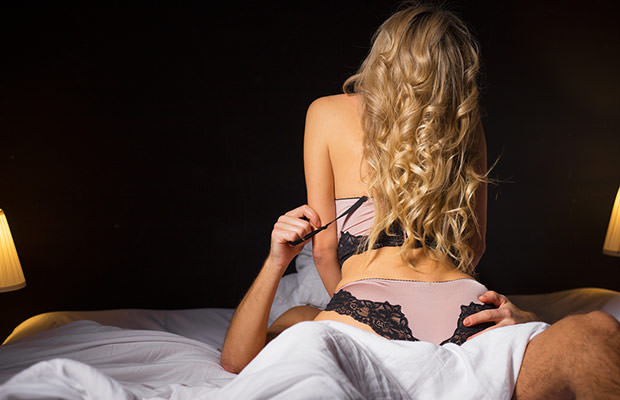 If you fake it, you break it. Last year's study conducted in Canada and published in the journal "Sexualities" suggests that almost every girl fakes her orgasms every now and then. But the study didn't there.
The researchers then decided to interview 14 women and ask them the question as old as time – why women fake orgasms? And here's what some of the ladies had to say:
"It [sex] wasn't fun, I just . . . passed the time, like it was—I was doing it just to make him happy."
"I didn't really feel like doing anything, not really in the mood but I—I did anyway just because it was something nice to do for my partner."
"I just kind of wanted it to end."
Kind of depressing, isn't it? Let's delve a little deeper into the why.
The Psychology Behind Faking It
It appears that women are much more generous when it comes to sex than we previously thought.
According to study co-author, Monika Stelzl, the ladies fake orgasms because they are tired, don't want to hurt their partner, don't want to seem like they don't like sex.
"Women cannot easily say I don't enjoy this," Stelzl says.
So long story short – if she cares about you, she will fake it in an attempt not to hurt your feelings or your ego. She doesn't want you to think that sex with you isn't good, as many women can't get off even when your sex game is top shelf.
So, what can we do to prevent this?
What Am I Doing Wrong?
The trick is to follow her cues and, for the love of (sex) god – DO NOT PANIC. You must pay attention to how she's reacting to your moves, both verbally and non-verbally.
According to Emily Morse, sexologist and host of the Sex With Emily podcast, you must "listen for changes in her breathing, feel for rises in muscle tension, notice how deeply she's kissing you."
This is paramount, especially if you're the one who initiated sex. If she's not interacting with your moves (leaning into you or undoing zippers and buttons), it means she may not be in the mood.
Also, make sure you:
Stop asking her "Are You Close" or "Did You Come" during sex
Focus on the foreplay
Talk about sex outside the bedroom