3 Crucial Tips To Dress And Impress (All The Bridesmaids) At A Wedding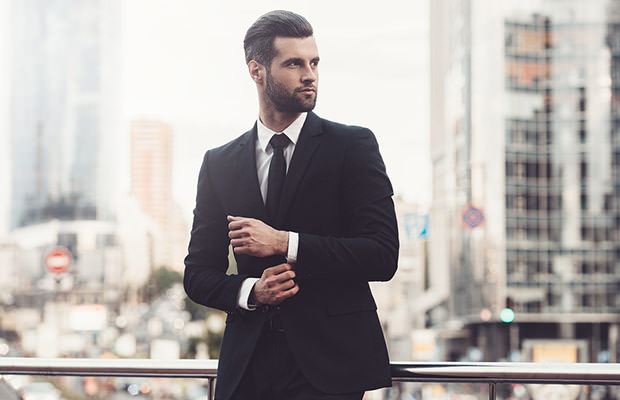 Wedding season is starting slowly but surely and it is high time you started thinking about your outfit for these happy occasions.
Sure, weddings are sometimes boring, but if you play your cards right, you can also score pretty well. If you are a single dude, that is.
One of the most difficult parts of preparing for your friend's wedding is assembling the right outfit to wear.
You want to find the balance between formal, casual, and practical, which is almost always near mission impossible. However, it IS doable, you just have to learn a few simple tricks.
So, if you are single and ready to mingle, weddings can be a great time and place to meet good looking single women. So, let's get busy!
1. Focusing On The Details
Women have it easy with their dresses which come in all shapes and sizes, colors and styles. Men, on the other hand, have to deal with often plain and borin formalwear choices and that can be a pain in the neck (a shout out to ties). Our suits all tend to blend in and look alike, so you don't really have that many options in that department.
But as you don't want to be just another guy standing around in a sea of similar suits, you will want to pay close attention to the details.
Cool and stylish small accessories can spice up any outfit that's falling a little flat. Think:
If you manage to assemble the winning combination with these accessories, you will definitely catch the eye of the prettiest single lady there.
2. Practicality Is Paramount
Finding the fine line between the formal and the practical look is another rather tricky problem, and men who make it look easy are true artists.
The most important thing here is to think in advance and take into consideration all the important factors:
Time of the year
Location
Weather
Length of event
Type of venue
Will it be indoors/outdoors…
Look at this way – if the wedding takes places on a white-sand beach in July, you probably don't want to wear a heavy suit made of synthetic fabric.
3. Don't Go Over The Top
We can't stress enough just how important this seemingly obvious tip really is! When you are a guest at someone else's wedding, you must not go crazy with your own outfit. This event is not about you. It never is.
If you make all other guests stare at you, for all the wrong reasons that is, you completely missed the point.
Just play it cool, opt for something classy and practical, and all the single bridesmaids will surely wish they could undress you later. That means the outfit worked!