Playboy Magazine Founder Hugh Hefner Dies Aged 91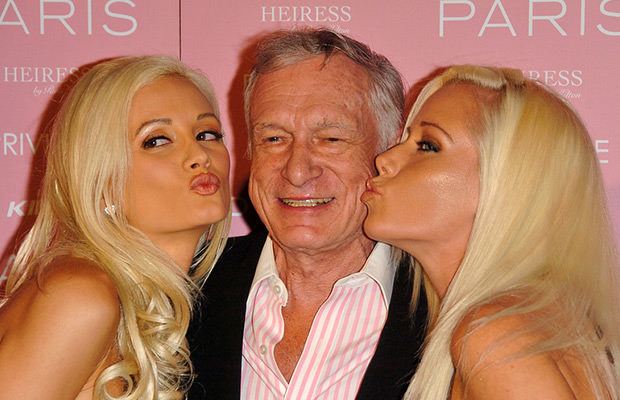 The founder and main man behind the most popular international adult magazine Playboy, Hugh Hefner, has passed away at his Beverly Hills home – the Playboy Mansion – at the age of 91.
Official statement coming from Playboy Enterprises Inc said Hef died peacefully, of natural causes.
Back in the early 1950s, Hefner founded the most successful nudity magazine ever with only $600 he had at the time and $1,000 he borrowed from his mother.
Hefner started out printing copies of first Playboys in his kitchen, but the magazine ended up becoming the largest-selling men's magazine in the world, shifting seven million copies a month at its peak. The first centerfold, a feature of the monthly magazine, came out in 1953 and was of Marilyn Monroe.
(ALSO CHECK OUT: Simpsons Writer On How They Predicted Trump's Presidency 16 Years Ago)
Cultural Pioneer And A Leading Voice
Hefner's son, Cooper Hefner (Playboy Enterprises' chief creative officer), said he would be "greatly missed by many" and added the following message:
"My father lived an exceptional and impactful life as a media and cultural pioneer and a leading voice behind some of the most significant social and cultural movements of our time in advocating free speech, civil rights and sexual freedom."
"He defined a lifestyle and ethos that lie at the heart of the Playboy brand, one of the most recognizable and enduring in history," said Cooper.
Hefner's Playboy was a trailblazing magazine that helped make nudity more acceptable in mainstream culture, while it also made him a multi-millionaire. Hefner used his well-earned Playboy money to spawn a huge business empire that includes casinos and nightclubs.
"The silk pyjama-clad mogul became famous for his hedonism, dating and marrying Playboy models, and throwing decadent parties at the luxurious Playboy mansion in Los Angeles," writes BBC.
Rest in peace, big Hef!
(ALSO READ: The Story Behind 'Bliss' – The Most Famous Desktop Background Photo)