The Story Behind 'Bliss' – The Most Famous Desktop Background Photo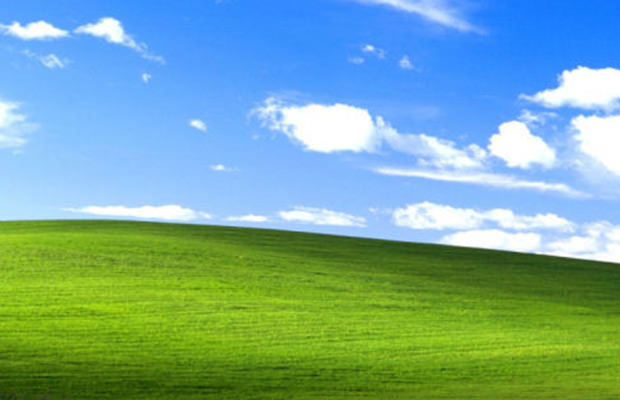 Who knew the iconic Windows XP background image we all know and love was taken thanks to a mere insect infestation and one faithful road trip of a freelance photographer…
If you feel intrigued, do read on.
Mesmerizingly Green Grass As The New Beginning
Yes, Microsoft's classic Windows XP desktop background, a snap that had adorned over a billion computer screens since 2001, wouldn't have happened if there wasn't for a serendipity-driven chain of events.
Namely, back in the 90's, Napa Valley spent years desperately trying to suppress the spread of phylloxera – a destructive insect that was violently killing the grape fields at the time.
When the epidemic was finally over in 1999, approximately 50,000 of fields had been almost completely destroyed.
However, the beauty was not lost.
Despite the fact that the overall cost for the local growers was enormous (around half a billion dollars in total), the fields of Northern California had never looked more stunning. The final outcome saw numerous rows of grapevines vanishing completely and being replaced by idyllic carpets of lush green grass few had seen before.
One Road Trip And A Perfect Shot
Charles "Chuck" O'Rear, a California-based photographer, was one day driving down Highway 121 in Sonoma County and caught a glimpse of these new-born fields. O'Rear was a professional photographer, but that Friday afternoon he wasn't on assignment. He was simply headed to San Francisco to visit his girlfriend, but he still had his medium-format camera on him when he saw the potential in this beautiful scenery.
"The grasses turn green and I know the chances of finding these beautiful hillsides are really good," O'Rear recalled, and then, the perfect landscape presented itself to him.
"My God!" he thought. "The grass is perfect! It's green! The sun is out, there's some clouds." This is when he stopped his car, pulled out his camera, and took a few snaps using color Fujifilm.
But this is where things get interesting.
O'Rear didn't edit these iconic blue, green and white photos at all. He simply uploaded them to Corbis, a stock photo and image licensing platform that was, you guessed it, founded by Bill Gates.
Several years had passed before he got a call from the folks over at Microsoft asking to use his Sonoma County photograph as the default background for their upcoming operating system.
"We wanted an image with 'more grounding' than the images of skies they had used in Windows 95. Also, the green grass and the blue sky fit perfectly with the two main colors in the branding scheme," said the artist duo Goldin/Senneby of Microsoft branding team, who spent months looking for the perfect background image for Windows XP.
Naturally, O'Rear agreed to sell Microsoft all the rights to his now iconic photograph, however, when he tried to mail them the negatives, FedEx and other shipping companies hesitated and eventually refused to mail the negatives since Microsoft had valued the image so highly and the insurance was difficult to cover.
Finally, O'Rear decided to hop on a plane himself and hand-deliver the negatives to Microsoft's headquarters in Seattle.
Of course, due to an inevitable non-disclosure agreement, we will never find out exactly how much O'Rear was paid for the photo that Microsoft subsequently dubbed "Bliss," but we do know it was the most this photographer had ever been paid for an image, and the second-largest amount of money received by a living photographer for a single snap at that time. The first one was the image of Bill Clinton hugging Monica Lewinsky.
Oh, snap!