Yogi Berra Passed Away: Baseball Legend Dead At 90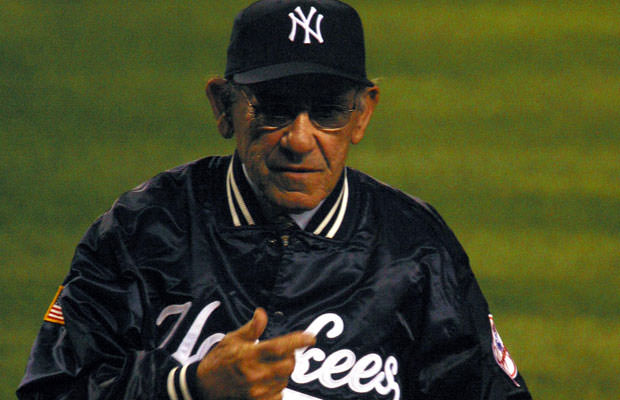 One of America's most beloved sportsmen and one of baseball's greatest legends, Lawrence Peter "Yogi" Berra, has died on September 22nd at the age of 90. The sport icon is considered to be one of baseball's greatest catchers ever, and one of the pinnacles of this all-American favorite team sport. The icon's death was announced by the Yogi Berra Museum.
The Berra family issued a statement in which they said that they will be taking comfort in the fact that he's now reunited with his wife Carmen, who died last year in March: "While we mourn the loss of our father, grandfather and great-grandfather, we know he is at peace with Mom. We celebrate his remarkable life, and are thankful he meant so much to so many. He will truly be missed."
Berra played for the New York Yankees for 19 years. He was introduced into the Baseball Hall of Fame in 1972, and he was always known for his funny catchphrases after games, such as "when you come to a fork in the road, take it" and "it ain't over 'till it's over."
His nickname Yogi came from his close friend Bobby Hofman, who compared him to a Hindu Yogi when he sat with his legs crossed waiting to bat. Rumor has it that he was also the inspiration for the beloved cartoon character of Yogi Bear.
Yogi Berra is survived by three sons, Larry, Tim, and Dale, as well as 11 grandchildren and one great-grandchild.