Will Microsoft Buy Minecraft?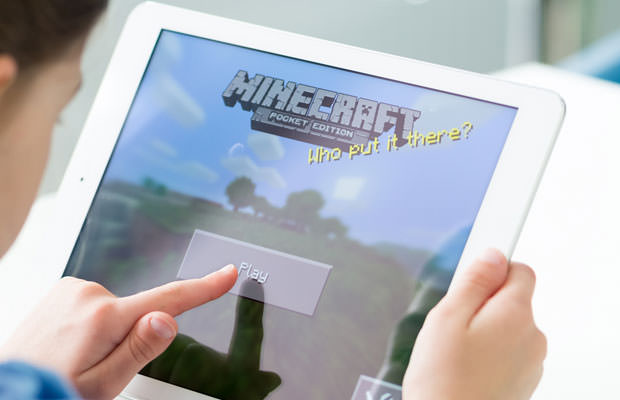 Rumors are rife that Microsoft is about to seal a $2.5 billion deal for Mojang, developer of Minecraft. If it goes through, it will give Microsoft a hugely successful and profitable franchise that's particularly popular with young gamers.
Microsoft Trying To Crush The Competition
A report from the
Wall Street Journal
and echoed elsewhere suggests Microsoft is about to spend big to get its hands on
Minecraft
.
The maker of Windows, Office and the Xbox One is said to be prepared to pay up to $2.5 billion in total for developer Mojang, the small 28-person-strong team that works on the incredibly popular Minecraft.
According to the reports, the deal is already in its closing stages and is nearing completion.
Microsoft is busy battling Sony for supremacy in the next-generation console wars, and owning Minecraft would be a huge boost for the firm. Mojang made $126 million in profit in 2013 off the back of Minecraft sales — the game is available at a variety of price points for Windows, Mac, Linux, Xbox 360, PS3, iOS and Android.
As far as consoles go, it was an Xbox 360 exclusive for some time before appearing on the PS3, and has yet to appear on the Xbox One or PS4.
The Ultimate 'Sandbox' Game
Markus Persson, the brains behind Minecraft, began the first version of the world-building game in 2009.
Players can construct buildings, landscapes and entire worlds out of the blocky materials they find nearby, while protecting themselves against dangerous creatures and adventuring alongside other gamers in a multiplayer mode.
In recent years, the game has attracted a huge new audience of young adults.
Microsoft hasn't been in the habit of buying up game companies, but perhaps Minecraft is too tempting to resist. It gives the firm a foothold on competing platforms (iOS, PS4) and may help it bring the focus back to PC gaming and Windows, which is where Minecraft started.
As yet, neither Microsoft nor Mojang have made any official comment, however.