Which Team Will Land LeBron Next?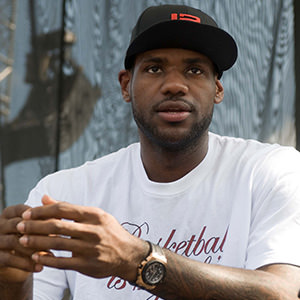 According to multiple reports LeBron James has decided to opt out of his contract with the Miami Heat. This will make the superstar a free agent come July 1st — along with Carmelo Anthony.
There are many speculating that this means he could be looking for a new place to call home, although he may also decide to keep his talents in South Beach.
Let's be honest, James can make any franchise into a title contender. Look what he did in Cleveland.
James would not only work with Phil Jackson and Derek Fisher in New York but he should be able to attract a couple more quality players to head over there with him.
It's time for New York to win an NBA title — and King James going to the Big Apple is just too great of a move for both him and the city. Anthony did opt out of his contract but maybe he did it to adjust his contract numbers so they could make room for a guy like LeBron.
LeBron will never be able to avoid the Michael Jordan comparisons, so why not embrace them? Go to Chicago — a city starving for a legitimate title contender since Jordan left. Win a couple of championships there while enjoying the great food in the city.
James and Joakim Noah would make one of the greatest and most fun to watch tandems in the NBA. It's no secret that they haven't been best buds on the court as they have battled each other many times but seeing them together would be exceptional.
If you are a superstar and you want to play with another superstar the place to go is Los Angeles. Players like Kareem Abdul Jabar, Wilt Chamberlain, Magic Johnson, Kobe Bryant and Shaquille O'Neal have all had the opportunity to don the purple and gold — it would be fun to see Lebron do the same.
The most likely scenario here for James is to stay in Miami. It shouldn't be a surprise to most that he opted out of his contract. For the Heat to add more players and compete for more titles James, Dwayne Wade and Chris Bosh have to opt out of their contracts and take a pay cut. It appears that this is just the first move to get that done.