Vin Diesel Says He Would Beat The Rock In A Fight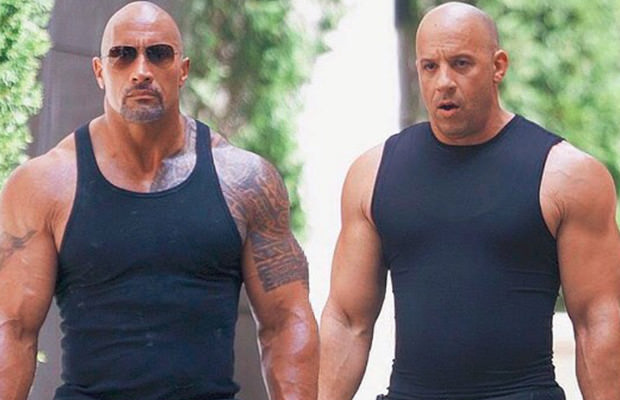 Photo credit: Universal Pictures
Dwayne 'The Rock' Johnson and Vin Diesel in a fight… Who would you think could win in this epic clash of action movie titans?
As you might already know,
things actually got pretty close to this scenario recently
when the two Hollywood stars were shooting and promoting the latest installment of the Fast And Furious franchise –
The Fate Of The Furious
.
However, their little quarrel and war of the words appeared to be cooling off for these two long-time Hollywood A-lister friends after their movie broke box office records.
Vin and The Rock publicly shared their respect and admiration for one another, and with the success of their 8th Fast And Furious movie, the two actors should have buried their hatchets by now, right?
Well, this may not be the case, actually.
Tyron Woodley Teases Vin
UFC champ, Tyron Woodley, recently talked to TMZ Sports and revealed that Diesel is still sure he could beat The Rock in a fight.
See Woodley's conversation about this interesting matter with TMZ Sports here.
We are sure that Woodley knows he's about to start this exciting beef yet again, but he's apparently enjoying this too much to worry about it. According to Woodley, he was recently at a party to celebrate the premiere of Diesel's latest film, Guardians of the Galaxy Vol. 2, when Vin brought up the fight scenario again.
"Vin Diesel yelled at me at the party yesterday," Woodley says, "because I said a fight versus him and The Rock, I gave it to The Rock."
Diesel was NOT happy with this.
"He said he'll flex on The Rock," Woodley explained.
We'll see how this episode of Celebrity Deathmatch works out in the end. Stay tuned.