The Secret For A Perfect Smile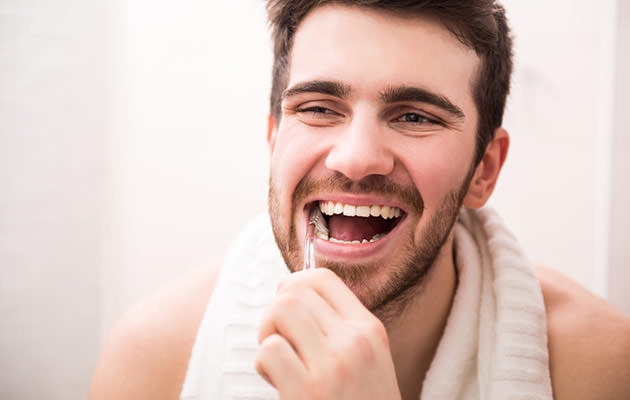 No matter what you wear or how awful you are at being funny, a glinting, white smile can make any girl fall for you. That's why having a healthy set of teeth is so important, but it doesn't all come down to how white they are.
Out With The Old, In With The New
Despite the fact that most of us brush our teeth every morning, very few of us actually pay attention to the whole process.
However, keeping your teeth white and healthy only takes a few extra minutes of work.
First off, you have to make sure you have the right gear for the job.
Whitening toothpastes usually contain silica which scrubs away the stains, but can also potentially damage your enamel. That's why you should probably opt out for a non-abrasive high fluoride paste.
The next step involves getting rid of your old, plain toothbrush and replacing it with a motorized one. Brushing with an electric toothbrush helps you keep your gums at their best and prevent teeth cavity.
Visit Amazon and find the perfect Electric Toothbrush
Finally, there's the scary part of dental health – going to the dentist. Even though most of us resort to this only in the utmost necessity, regular checkups at the dentist will not only give you a deep clean, but will also provide you with an insight about your brushing technique and the overall health of your teeth.