The Best And Worst of 2014 LA Auto Show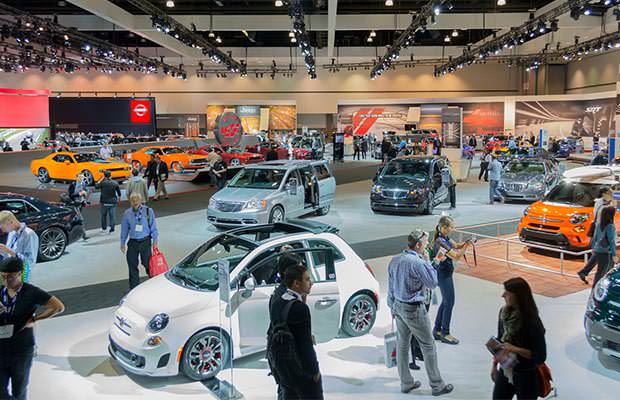 Men sometimes don't grow up, they remain boys in their hearts. And for those boys inside of us, exotic cars are like toys. Speaking of which, an event like the LA Auto Show is the "grown-up" version of a toy store.
This year, the LA Auto Show brought us some real game-changers, whether they were masterpieces of the car industry or those poorly designed concepts we see every year. With that in mind, let's check out some of the best and worst cars at the 2014 LA Auto Show.
The Legends Return
Some of the more sophisticated and exotic carmakers have certainly stunned us with their models this year, such as the Mazda CX-3.
Not only did it have the best design of the whole show, but it also includes the latest version of Mazda's Skyactiv tech.
This particular piece of equipment gives the CX-3 a rigid and lightweight body while boosting its power and mileage.
Another great entry was the Volvo XC90. This is actually a remake of the popular SUV and the ultimate attempt to revive the Swedish legend which now works under Chinese owners.
Besides looking handsome and stylish, the XC90 is equipped with a luxurious interior and some heavyweight tech, all based around safety, driver assistance and auto-piloting.
A True Disappointment
When someone thinks of a failed car, a Porsche would probably never come to mind. Unfortunately for the German automaker, their entry on the LA Auto Show was rather a disappointment.
The Panamera Turbo S Executive Exclusive Series is so overdone, even its price is way too high – $260,000! We know that the car market is constantly growing, but it seems like Porsche forgot that the real reason for their success was their combo of class and performance.
As for the non-exotic cars, the Mini Cooper Hardtop 4-Door took 1st place in being the worst car of the LAAS. With two more doors that don't actually work in practice as they do in theory, this model is exactly $1000 more expensive than the original Hardtop.
Just when we thought Mini couldn't come up with more versions of the Cooper, they gave us this 4-Door abomination which we'll just consider as a failed marketing attempt.