Samsung Galaxy S6 – The Big Man Returns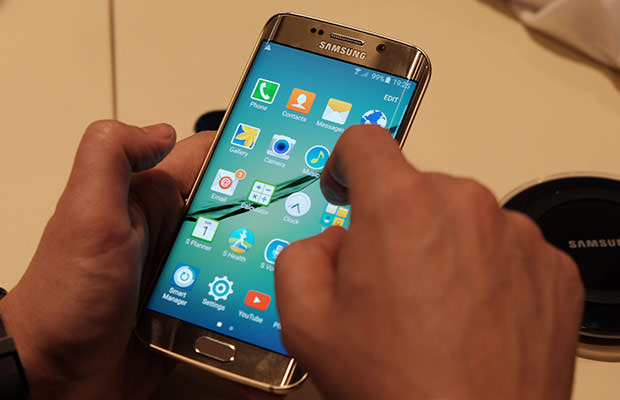 Samsung created Galaxy S5, and it was way too similar to their previous model, Galaxy S4. Not only did the two phones look alike, but the new S5 didn't bring nearly enough improvements that would make the phone more user-friendly.
Just when we thought Samsung entered a loophole, we are presented with the Galaxy S6. The new smartphone changed almost every aspect of the Galaxy brand, which made everyone want to know what the tech giant cooked up this time.
Innovation And Variety
Most smartphone makers release their new models in multiple variants, and
Samsung
follows suit.
That's why we are presented with S6 and S6 Edge, with the latter being a little more sophisticated.
The design of the new Galaxy model looks like something Samsung can use to start a whole new series. With a quad-HD display and a metal design, the S6 really brings innovation.
However, this is where biggest difference between S6 and S6 Edge can be seen. The Edge variant is equipped with a wraparound display, which is actually able to spread past the normal boundaries of the phone, literally going to the edge of the device.
According to the latest trends, smartphones are obliged to have a powerful camera, and the S6 held nothing back in this department. It might sound unbelievable, but the new model actually has a 16 megapixel rear camera with realtime HDR and Optical Image Stabilization.
Charged In Minutes
Yes, you read that right – the new Galaxy S6 is about to take the title as the fastest charging smartphone on the planet. It only needs 10 minutes to acquire 4 hours of battery. If that doesn't make it worth the money, we don't know what will.
As for the user interface, Samsung took its time to devise something that's not TouchWiz, which annoyed its users for some time now.
Instead of coming up with a new piece of software, the S6 is actually simpler to control, with an upgraded design of the UI and a better look and feel to its icons and elements.