This New Machine Collects CO2 From The Air And Feeds It To Vegetables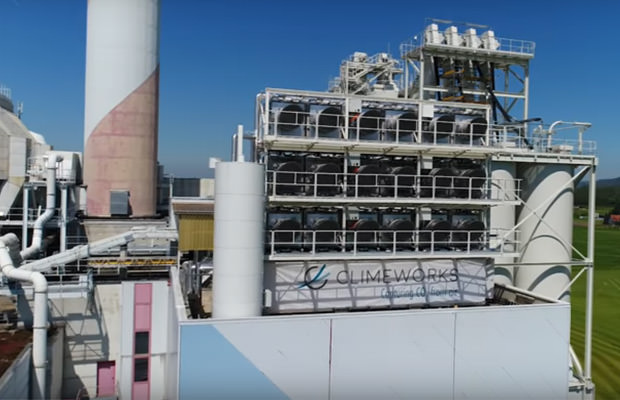 While some are trying to deny climate change and turn their blind eye to any possible solutions for this ever-so-present issue, others actually get the job done.
Here we have a first ever look at a (thus far) unique commercial plant in Switzerland that can
suck CO2 from the air
and puts it to good use.
This first-of-its-kind Climeworks AG plant, that is located near Zurich, is capturing CO2 on an industrial scale and is able to sell 900 tons of CO2 a year to help grow vegetables.
The company treats this plant as only the beginning and a first step towards the company's long-term goal which is capturing 1% of the global CO2 emissions by using this new type of negative emissions technology, while their objective now is to make additional 250,000 plants like this one.
Watch the video below:
Christoph Gebald, the co-founder and managing director of Climeworks, claims it is the very scalability of their CO2 plants that is the main factor in achieving their long-term goals.
"Highly scalable negative emission technologies are crucial if we are to stay below the 2-degree target of the international community," says Gebald.
"You can do this over and over again," adds another Climeworks co-founder, Jan Wurzbacher. "It's a cyclic process. You saturate with CO2, then you regenerate, saturate, regenerate. You have multiple of these units, and not all of them go in parallel. Some are taking in CO2, some are releasing CO2. That means that overall the plant has continuous CO2 production, which is also important for the customer."