NBA Finals: Golden State Warriors Victorious Over Cleveland Cavaliers In Game Four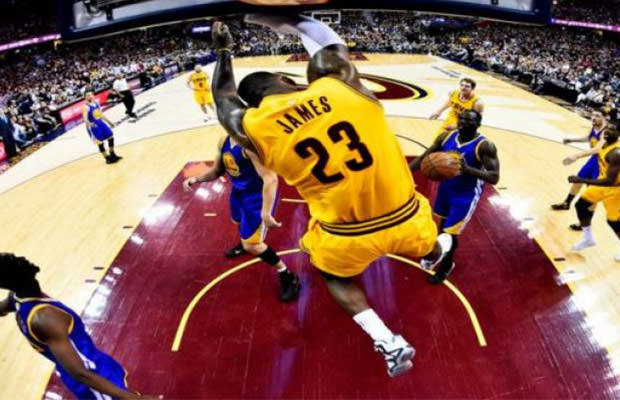 That's watch you call a close call. NBA Finals' Game Four was a truly nerve-wrecking one, as the Golden State Warriors finally woke from their hibernation and gave the Cleveland Cavaliers a run for their money. That strategy (if you can call it that) proved to be the right choice, as the top-seeded Warriors tied the finals as 2-2 with a crucial 103-82 victory over the Cavaliers.
The teams gave their all, however, the Warriors seemed to be more into it, maybe because they were practically slacking off for the most of the season which gave them a lot of time to rest.
The wining point ended in the Cavaliers' hoop, mostly thanks to NBA's MVPs Andre Iguodala and Stephen Curry, who each had 22 points for Golden State.
Iguodala was in the zone, as he inserted into the starting line-up which resulted in early scoring, while he also contained the Cavaliers' LeBron James. Looks like the Golden State may even have a chance at winning the finals and being truly golden, indeed.
On the other hand, the Cavaliers seemed to be a bit off and a lot of people blame the team's superstar LeBron James. During the after-game interview, James defended his high volume shooting tactics saying that it was the right call.
Game Five is scheduled for Sunday in Oakland, while Game Six will be played at Cleveland on Tuesday.