McDonald's Is Trying To Save Itself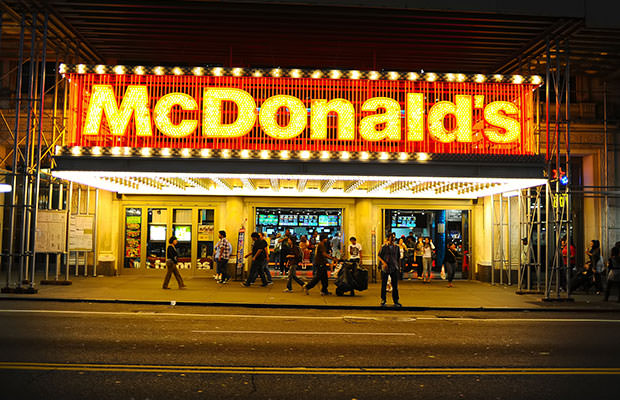 If there was even a company which we thought would never have trouble, it would be McDonald's. The fast-food giant has been around for decades, and even though the food served there is among the unhealthiest on the planet, it's still seeing a lot of customers.
However, things aren't looking as good for McDonald's as we thought. In fact, the restaurant chain saw a 15% sale drop last year, and is now creating a plan to get back on that horse.
From The Inside Out
This news comes straight from the head of the company. As the fresh
CEO of McDonald's Steve Easterbrook
said himself: "
Our recent performance has been poor. The numbers don't lie.
"
So what's Easterbrook planning exactly? The answer lies in the complete reorganization of the company's market segments. These are supposed to cut costs by roughly $300 million by the end of 2017.
The plan revolves around merging market groups and boosting the restaurants growth potential markets. This also means we're going to see about 36,000 more McDonald's restaurants pop up around the world.
The Customer Is Always Right
These bureaucratic changes are fine, but what about the 'customer' side of things? This is where the CEO also plans to bring changes, which would include scaling things down in order to make the decisions easier for customers and to relieve the employees of some burden.
Easterbrook is also planning on fully incorporating a "build your own burger" process in every restaurant. Some consumers noticed that the testing phase already began.
We can't help but notice that it wasn't only the sales drop that pushed McDonald's into restructuring its business.
Restaurants like Chipotle, Panera, and Five Guys are literally stomping on this giant with their "fast casual" philosophy, which involves narrower menus and fewer options.
This can only mean that McDonald's is not only going to work on reimagining its business, but also on the quality of its food and offers.