LeBron James: The Most Stylish Empire-Builder In Sports
LeBron James is firmly established as the NBA's reigning king on the court. However, he's also building quite the empire off the hardwood and he's doing it in style.
James has teamed with his childhood friends to form LRMR, a sports marketing firm that has turned James into the world's fourth highest paid athlete despite not being paid a max salary by the Miami Heat.
James has changed the endorsement game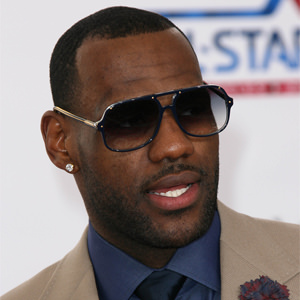 Since the dawn of professional sports, athletes have cashed in on their name and image by endorsing products. Most athletes have done so with little regard for the product or the business.
Golfer Arnold Palmer was legendary for accepting any endorsement opportunity he was offered. Basketball legend Michael Jordan advanced the endorsement business by taking equity in the business as part of his endorsement compensation.
Rather than quickly accept a large check, he now owns valuable equity stakes in companies like Nike, McDonald's, and Hanes.
James and his partners have taken Jordan's approach to the next level. James avoids quick opportunities to cash in on his name.
Instead, he and his team actively screen companies for long term partnerships. He prefers to be compensated with business ownership rather than cash.
Warren Buffett has said that LeBron is one of the most financially savvy athletes he's dealt with. He said the basketball superstar is mathematically intelligent, a tough negotiator, and has a business owner's mindset.
Using fashion and connections to build an empire
One of the things that has separated James from other superstar athletes is his ability to build and leverage a wide network of connections across a diverse group of industries. He's as likely to work with financial moguls of Hollywood heavyweights as he is with traditional sports owners.
For example, at this time he's an executive producer of a sitcom that's in development, working with bike maker Cannondale on developing a line of bikes, and marketing sport and non sport video games for Electronic Arts.
James is often seen as a trendsetter off the court because of his intense focus on his personal style. James's childhood friend and business partner Maverick Carter has said that James is extremely in tune with his style and how he's perceived and that he invests significant time in his outward appearance.
Carter says that business people outside of sports are often eager to work with James because his style reflects his professionalism and entrepreneurship.
James's stated goal has long been to become the world's first billionaire athlete. With his financial savvy, professional style, and business instinct, he may just get there.