Kid Rock Will Actually Be Running For U.S. Senate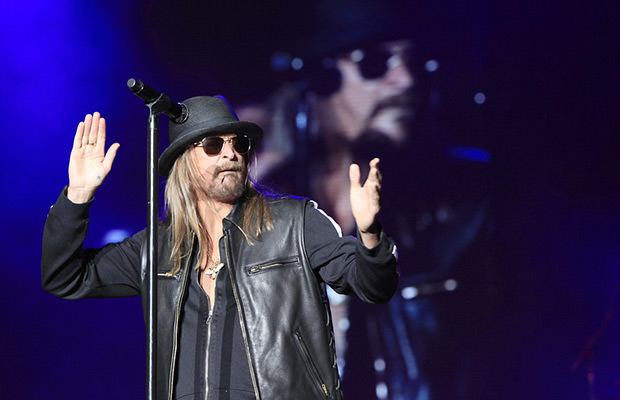 Nope, this is not fake news. Kid Rock has been doing some teasing concerning his candidacy by selling campaign-like yard signs, but now the musician has officially confirmed he will be running for U.S. Senate.
Kid Rock posted a new note on his website in which he states he still has about two weeks to file paperwork with the FEC and make his Senate run official.
It's Not A Hoax
His statement opened with: "It's not a hoax, it's a strategy and marketing 101," and then he continues with calling out Michigan Democratic
Senator Debbie Stabenow
.
Stabenow will be his opponent in next year's election.
"Senator Stabenow and I do share a love of music, although probably not the same kind," says Kid Rock. "I concede she is better at playing politics than I am so I'll keep doing what I do best, which is being a voice for tax paying, hardworking AMERICANS and letting politicians like her know that We the People are sick and tired of their bullshit!"
His Campaign Will Be Music To His Supporters' Ears, Literally
The musician also pointed out that he's planning to spice up his run for U.S. Senate by releasing new music during his campaign.
"Like politicians write books during their campaigns, I'm planning on putting out music during mine and IT ALL STARTS TONIGHT AT MIDNIGHT," Kid Rock writes.
He then shared a 12-minute single called "Greatest Show on Earth," while the star also put up a new online platform that sells his merch with the following slogan:
"Kid Rock for U.S. Senate."
The famous musician is known for previously supporting Donald Trump during his 2016 presidential campaign, while he also performed at last year's Republican National Convention.
In case you haven't heard, he currently sells Trump merch also, in form of rather offensive Trump-themed shirts.
Crazy stuff.