Khan Claims Mayweather Jr. Will Mess His Own Legacy And Tells On Him To Mayweather Sr.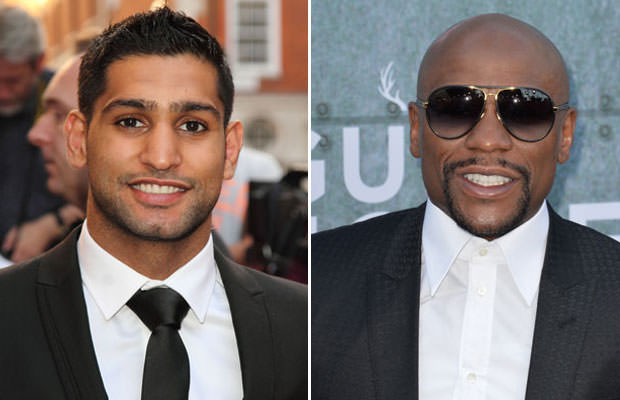 It seems that everyone is in the beef mood lately, and athletes are definitely not the ones to shy away from dissing, by any means. Famed boxer Amir Khan recently stated that Floyd Mayweather Jr. is in "danger of messing up his own legacy." Khan made this statement in reference to the fact that Mayweather continues to refuse to fight him.
Floyd, the unbeaten American champion, claims that he will fight for the final time on September 12th, and stated that he only considers Karim Mayfield and Andre Berto as candidates for his farewell match.
It's fair to say that Khan, the England-fighting machine and former two time world champion, took offense at not being taken into consideration by the famed American.
Not only that, but Khan was always pretty vocal about his desire to fight Mayweather, and thus secure a pretty substantial sum of money.
Will 38-year-old Mayweather Jr. give in and allow Khan to fight him, remains to be seen.
The Bolton-born Khan recently also revealed that he had been in a "heated exchange" with Floyd Mayweather Sr. Did the Brit thought he could make Jr. fight him by telling on him to his father? This fact only further proves the fact that sometimes even the biggest sport arenas are just playgrounds, and the biggest athletes are just kids in need of attention (and a lot of cash).