This Groundbreaking Solar Device Might Change The Future Of Energy Sources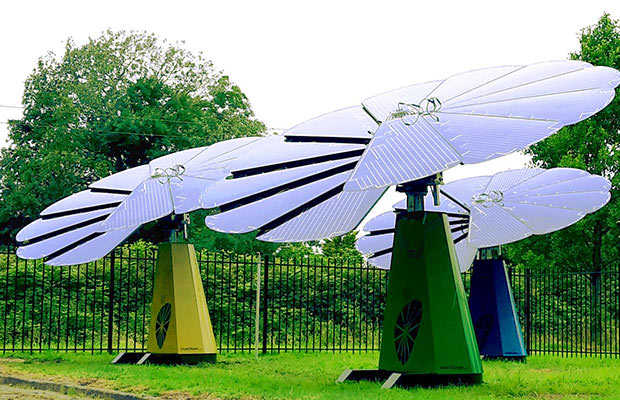 People of the world, we give you –
The Smartflower
! This is an amazingly groundbreaking solar panel that might just change the way we use and spend energy.
The Smartflower is a portable all-in-one solar unit that mimics the behavior of certain sun-tracking flowers by rotating its solar-module so its "petals" are always facing the Sun, thus making this system up to 50% more efficient than traditional photovoltaic arrays.
Austria's Smartflower Energy Technology also claims that "a single Smartflower can produce the equivalent of a 4 kilowatt rooftop system, which it hails as a breakthrough for a standalone solar product."
Watch the video below:
Who Will Use It The Most?
After watching this interesting video one can tell that the Smartflower is mainly designed for residential and small-business use, at least in its current format.
If you want to get your hands on one of these bad boys, the basic model costs around $16,000 and it comes in a slew of colors. "Berry," "jungle," and "porcelain" are just some of them.
What is also interesting is that the Smartflower can be used in numerous types of "plug and play" settings, including juicing up your electric car.
Awesome indeed.