Gadget Freak – The Picture Perfect Story Of The Polaroid Camera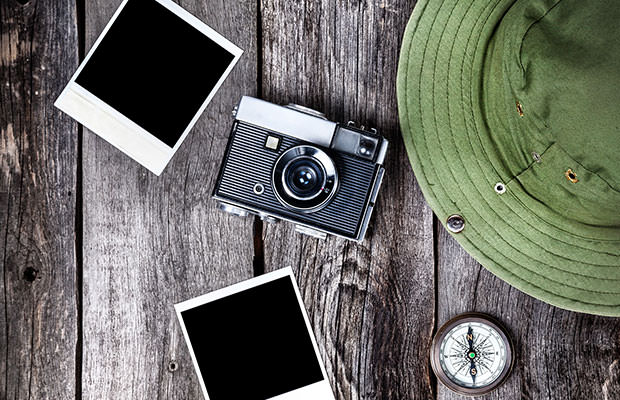 Taking pictures isn't quite as much of a deal as it used to be, due to the multifunctional modern cell phone. We take pictures of everything – the most important moments in one's life, random things that make us laugh, food that we're eating, nature's mesmerizing doings, and pretty much everything that exists around us.
Photos aren't as special as they used to be, and taking them isn't a special occasion anymore. But what was the first sign of a picture perfect world changing its way of capturing moments? That was, without any doubt, the birth of the Polaroid camera.
Just One Question
Inventors say that the most ordinary things usually catch their eye and mind, and thrust their brains into an inventive motion.
An idea can spark just as easily as one asks a merely obvious question. That's exactly what happened to Edwin Land, the inventor of the Polaroid.
Back in the 1940's, Land's 3-year-old daughter asked him why their family camera couldn't produce a picture immediately.
That simple question put the inventor, physicist, and photo collector into a brainstorming craze, which resulted in one of the most iconic gadgets of all time.
When the shock of his daughter's blunt question wore off, Land returned to his lab and came up with the answer. That answer was The Polaroid Instant Camera, an epic device that changed the world. The device snapped a photo, and then allowed the photographer to remove the developing print after 60 seconds, resulting in the actual picture being in the person's hands only a minute after it was taken.
In November of 1948, the Polaroid Land Camera was introduced and sold to the public and you could say that it was an instant hit. Humans have a thing for instant gratification, and nothing satisfied their photo-snapping urges like this gadget. Not only was it immensely popular with amateur photographers and the general public who couldn't wait to take pictures of everything around them and see that vision materialize after only one minute, but it was also of immense use to professionals. They could latch the Polaroid to their devices, and do test shots.
Twelve years later, Land approached the Henry Dreyfuss design company to collaborate on a camera design, which resulted in the Automatic 100 Land Camera and the Polaroid Swinger Camera. Both models came out in 1965, and they were a huge hit with customers.
The End Of An Era
Of course, this amazing device couldn't be among us forever, especially not with the quick technology development that swept the whole world. As the digital era approached at the start of the 21st Century, the company had to face the not-so-great future. They announced in 2008 that they will stop making their patented film; however, the fans of this incredible gadget raised funds to keep the company going.
There's not a soul in the world that doesn't like holding a picture in their hands. Although this amazing gadget won't be of immense use, it will at last still exist among us (and many hipsters), ensuring that a little piece of tech history lives to tell the tale of beginnings and the importance of questions.