From Concept To Reality – Lamborghini Asterion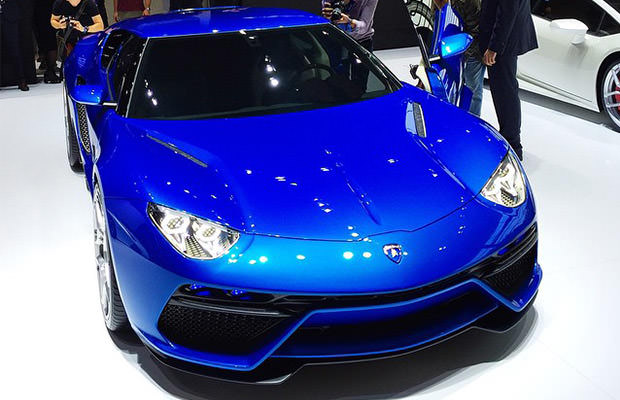 Are you ready for a new supercar from the Italian bull? You better be, because they just revealed their newest and coolest road-monster: the Asterion LPI 910-4.
Adjustable And Adaptable
Since the company was founded in 1963 by Ferruccio Lamborghini, Automobili Lamborghini has been known for their aggressive designs and monster engines. But at the Paris Motor Show, they are giving us a glimpse into the future of the quintessential Italian automaker — plug-in hybrids.
While the Asterion does boast a 57mpg European rating, the similarities with other plug-ins end there.
There is an electric motor/generator in the mid section of the car flanked in the back by the 7-speed dual-clutch gearbox and at the front by a 5.2L V10.
But the electric fun doesn't end there either! The front axle is home to two more electric motors, making this Lambo four-wheel drive.
As there is no driveshaft going to the front end of the car, the engineers have stuffed lithium-ion batteries into the void helping to keep the center of gravity very low.
All told it's putting out 897hp and will do 60mph in three seconds. If your wallet is a little thinner than normal, that's no problem. The Asterion can do 50km at up to 78mph on electric power alone, but you will have to make do with only 295hp.
Another Game-Changer
Many are going to find the style of this Lamborghini to be very subdued in comparison with their past cars. What many forget is how Lamborghini made their name, with a car that broke new ground not only in engineering but also in design.
The Miura was a game changer. It set the trend used by all modern supercars: Two-place, mid-engine, rear wheel drive. Arguably the best looking supercar of its time, its style paved the way for 50 years of cars trying to look like the original.
The Asterion's overall exterior aesthetic has Miura all over it in the best ways possible. The interior has an almost German-car feel to its simplicity with a minimalist gauge cluster and center-mounted touch screen. That simple elegance is contrasted to the fighter jet "Missile Fire" engine-start button located on the center console.
Though this is only a concept car, many of which are not long for this world, the level of development of this car make us optimistic that we will see at least a variation of this in the very near future.