Ford F-Series The Best Selling Car of 2014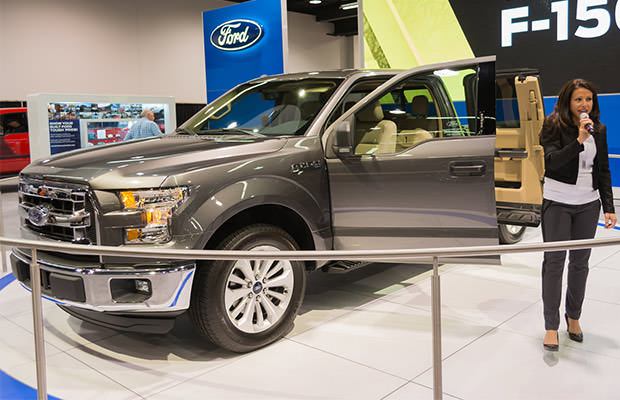 Apparently, pickup trucks are the most popular vehicles in the US, according to the sales data from Good Car Bad Car website. The Ford F-Series took the top spot as the best selling car with over 750,000 vehicles sold in 2014, beating the likes of Chevrolet Silverado and Ram P/U, which came in third and second, respectively.
Average Ford and Ram pickups sold for over
$50,000
per transaction. The three top sellers make up for a combined
350,000
vehicles that sell over the $50,000 mark.
It is estimated that the Ford F-Series sold close to 200,000 cars for more than $50,000 a pop.
The list of best selling cars for 2014 features 3 Hondas, Accord, CR-V and Civic, taking the 5th, 8th and 9th spot on the list.
The list wouldn't be complete without Toyota, and their Camry and Corolla/Matrix models took the 4th and 6th spots. Nissan Altima sits at the 7th spot and Ford Fusion just made the list at the number 10 spot.
Based on the sales figures from previous years, pickup trucks are definitely here to stay.