Embrace Your Wild Side – Lexus RC-F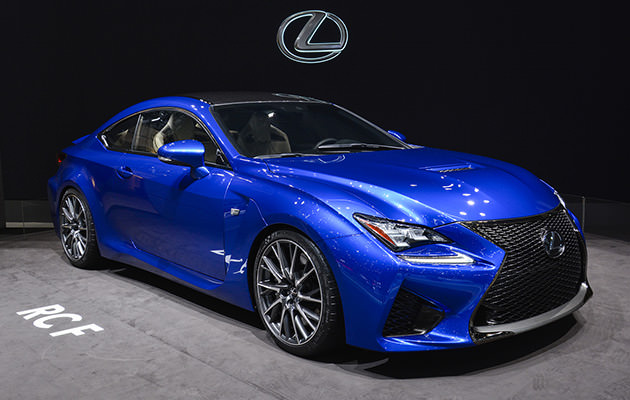 This autumn, Lexus will finally release a model specifically created to add much needed swagger to their profile: the RC.
Lexus's first coupe since the SC ceased production in 2010, the RC350 — and more specifically its high-performance variant, the RC-F — will be the vehicle executive's showcase during football games, FX programs and on the manicured lawns of their showrooms.
While the base RC350 is the option that will move significant units, it is the RC-F they see as the car that can influence the Big L from the top down.
Only something like 6% of the luxury coupe segment is made up of these limited production, virulent, high-performance models, such as the Audi RS5, BMW M4 and Mercedes-Benz C63 Coupe.
But they play a major influence on each brand's line-up. The RC-F will be the car that lures younger buyers into showrooms, and even if they don't actually purchase one, it will get them to tick the stylish "F-Sport" option on their RC350.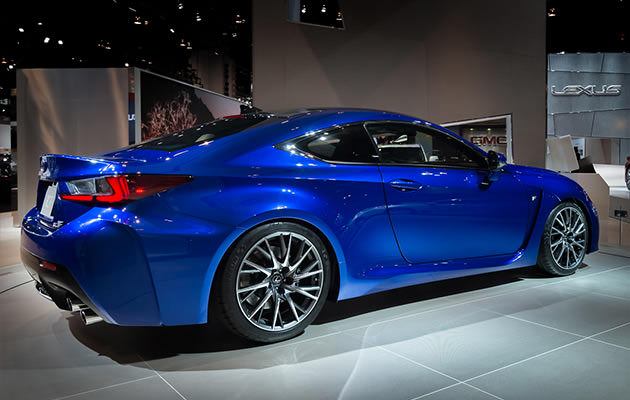 While the base RC350 looks good, the beefed up RC-F will straight turn heads. Which is critical, as this is a segment catalyzed by aesthetics; a luxury performance coupe should be more an object of lust than an article of convenience and rationale. And in that capacity, the RC-F succeeds.
But while aesthetics will woo buyers into the showroom, the RC-F will have to show tremendous performance mettle to compete with the likes of the M4 and C63 Coupe. And the greatest weapon it has in its arsenal is its naturally aspirated 5.0-liter V8.
Mated to an 8-speed automatic transmission, the RC-F will rocket from 0-60 mph in just 4.4 seconds (5.8 for the RC350), topping off at an electronically limited 170 mph (143 mph in the RC350).
In the end, the RC-F isn't a game-changer for Lexus in that it still falls a bit short of capturing the gold. It is a bit cumbersome, and the exterior design might not be on par with Germany's best. But it is a remarkably well-handling, powerful coupe — one that Lexus absolutely needed to stay in the game.