Audi S3 – When Classy Goes Sport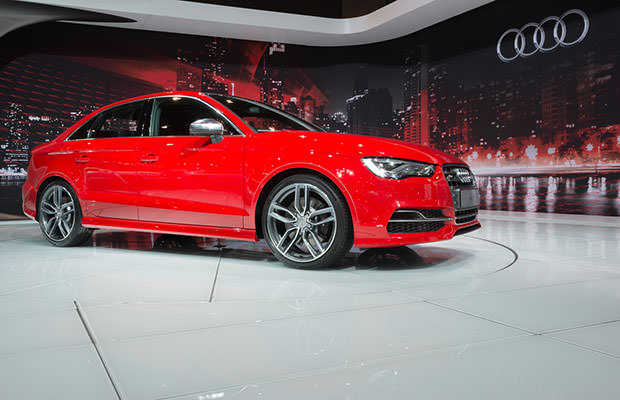 Although we all love the luxury and elitism that Audi represents, we also can't help but love their latest attempt at making a functioning sport car. The new S3 offers quite an experience, whether you prefer driving at high speeds or off-road, it's here to deliver.
A Lot Of Sport With A Pinch Of Luxury
Similar to all of Audi's S models from before, the S3 has a single-frame grille with an aluminum finish, which is also present on the bumper.
It also has large air inlets with black honeycomb patterns, and for improved engine cooling, there is a set of additional air openings located close to the wheels.
The interior is not too shabby either – a multifunction steering wheel, aluminum shift paddles, and sport seats all distinguish the S3 from other Audi cars.
Setting A New Peak
Audi has certainly passed everyone's highest expectations with the drivetrain on this thing. The S3 is equipped with a 2.0-liter four-cylinder turbocharged engine with a 300 horsepower at 5,500 rpm capability.
There are multiple options regarding transmission. Whether it's the standard six-speed manual transmission, or the all-time sport-fans favorite S tronic, the S3's engine powers all four wheels simultaneously.
With all the specs mentioned above, the Audi S3 propelled itself to the top of the market with its 300 horsepower. It's certainly our top choice as the sports car of the year, so if you're thinking about buying one, you have our thumbs-up!