Audi Is Shaping The Future Of Cars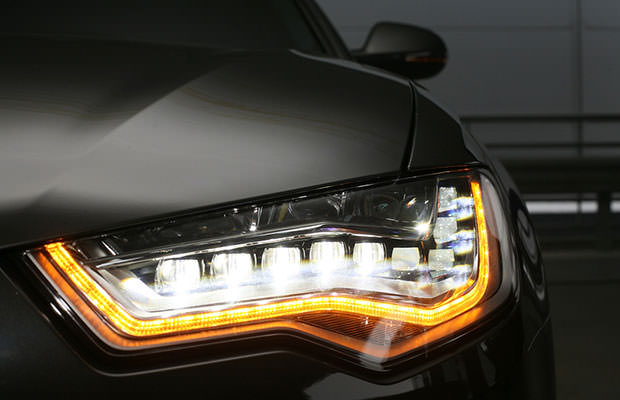 The journey to self-driving cars is getting shorter by the day. This week, Audi told the media that it plans to have a fully autonomous A8 ready by 2017.
According to a report in Australia's Motoring, Audi's head of product and technology communications Stefan Moser said that the German brand is working to become the first to market with a fully autonomous car. Naturally that groundbreaking technology will launch on the next-generation version of the A8, its full-size luxury flagship.
Leading The Pack
Audi has established itself as a leader in the research and development of autonomous tech. In early 2013, it became the second party to receive a Nevada license to test self-driving cars, following Google's lead.
It was the first to perform such tests in Florida over the summer, and last month it secured the first test permit in California the same day that laws regulating such testing went into effect.
Still, Audi may face an uphill battle in selling its self-driving A8.
Only four states have passed laws that allow companies like Google and Audi to test autonomous cars within their borders, and those laws don't necessarily mean that any everyday driver will be able to legally buy an autonomous vehicle and auto-pilot his way home from the dealership.
While at least one prominent legal opinion suggests that there is nothing inherently illegal about autonomous vehicles, it seems likely that they'll be the subject of hot legislative debate. The technology may very well be production-ready well ahead of a legal framework that allows drivers to buy and use it.
On A Steady Path
For its part, the technology is progressing along steadily. Last weekend, Audi brought a self-driving RS 7 concept car to Germany's Hockenheimring Grand Prix track. The car uses a set of 3D cameras to refine its GPS-guided driving system to an accuracy level within centimeters.
Not only did the RS 7 successfully complete the 2.8-mile lap without a human driver, it did so at racing speeds. In other words, the autonomous system performed on par with a skilled human driver.
Audi will continue to work on those development steps with its partners at Volkswagen Group Research, the Electronics Research Laboratory (ERL) and Stanford University, leading up to the 2018 A8. The concept car will provide a glimpse at the styling direction the next-generation A8 will take, so it may also lend a hint about the specific autonomous hardware that will be used on the car.