Apple's Upcoming Chance For Domination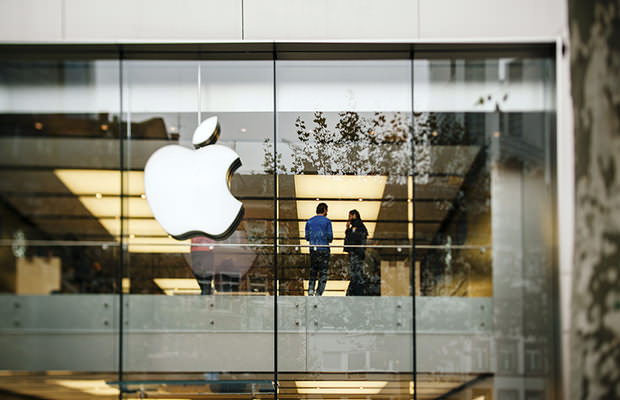 Apple looks set to change the technology landscape again in a way that it hasn't done since the 2010 launch of the iPad.
Today, in a specially constructed hall near Apple's company headquarters, we should finally find out what the iWatch looks like. Two new iPhones and perhaps an iPad are also expected to be unveiled, though Apple is keeping everyone guessing and may have a few surprises up its sleeve.
A Smart Device On Your Wrist
Apple's iPhone and iPad events are now a regular fixture in the technology calendar, but few launches have managed to attract the level of hype and anticipation we're seeing around the one scheduled for September 9.
Although the event is ostensibly to show off the new iPhone 6, it's the thought of seeing the iWatch that has most industry observers excited. Through a series of leaks, rumors and other clues, we're expecting to see some kind of wearable smartwatch.
Insider whispers suggest there will be separate men's and women's models as well as a gold option. A flurry of articles have appeared online to hint that the iWatch won't actually go on sale until 2015, and that it has a few remaining issues with battery life that Apple wants to iron out.
A potential price point of $400 has been mooted. Remember that absolutely none of this has been confirmed officially, but there's a lot of smoke at this stage.
Introducing Size Options
And let's not forget the iPhone 6, rumored to be coming in two different sizes so you can pick your preferred display dimensions accordingly.
So many different sources have confirmed that there will be 4.7-inch and 5.5-inch models that it would now be a
shock
if this wasn't the case.
We do know that Apple is working on the extra-tough sapphire crystal display glass and it now seems likely that the iPhone 6 devices will be the first to show it off.
What about some of the more outlandish rumors? There are claims that a new iPad will appear tomorrow and that prices will be hiked up across the board.
Some rumors hint at a light-up Apple logo on the back of the iPhone 6 that acts as a notification light, while others believe the improved camera will protrude from the back of the phone. Wireless charging capabilities could also be included.
In any case, we will know which of these rumors will come true by the end of the day. In that regard, expect more news about Apple's new bag of toys – same place, same time!