"American Sniper" Breaks Another Record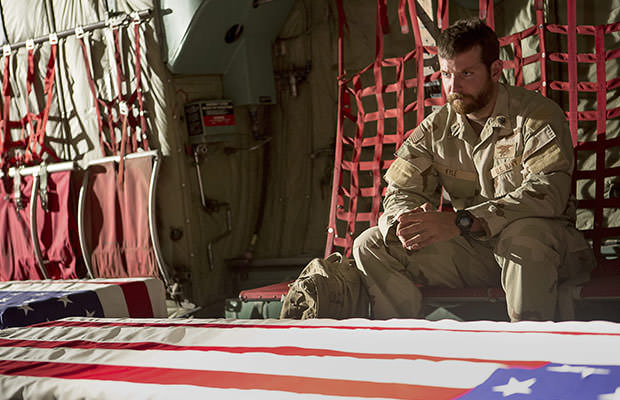 Photo credit: Warner Bros. Pictures
"American Sniper" has done it again. The film grossed $31.9 million during the Super Bowl weekend, which is the highest gross ever brought in.
The Clint Eastwood film beat the previous record holder,
"Hannah Montana/Miley Cyrus: The Best of Both Worlds Concert Tour",
which made $31.1 million over the Super Bowl weekend in 2008.
The 84-year-old's film has officially become the biggest war movie of all time, making a whopping $248.9 million in six weeks, out of which only four weeks were during a wide release, not including inflation.
"American Sniper" surpassed "Saving Private Ryan", a 1998 Steven Spielberg film based on a World War II drama, which earned $216.1 million.
Hollywood usually prefers not to go up against the Super Bowl as most people leave going to the movies for the weekend after, but "American Sniper" has beaten so many records so far that it can take on any competitor.
"American Sniper" has been nominated for 6 Academy Awards, and it definitely has the momentum going for it.