A Quick Guide To A Successful Valentine's Day For Guys: 5 Essential Tips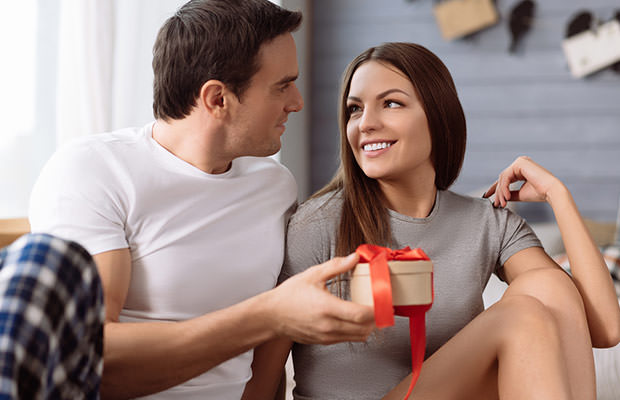 In case you haven't been picking up on those "subtle" signals your girlfriend/wife has been emitting about a certain upcoming holyday – here's the message loud and clear: Valentine's Day matters!
If you haven't made those special plans yet, now is the perfect time to read the following simple, yet quite effective Valentine's Day hacks for guys.
1. She Expects Something Special, Even Though She Says She Doesn't
This is a classic rookie mistake. It doesn't matter if you are in a fresh relationship or you two are a husband and wife of many years, you simply must do something special for your lady. A simple dinner reservation in a nice restaurant will do the trick, regardless of how corny it may sound.
2. Flowers Are Also Cheesy But Get The Job Done
A good way to utilize this cheesy gesture is to send her flowers to her office.
We guarantee you – when she receives them, not only will her co-workers feel envious of your love, it will definitely make her feel special and loved.
We bet she will reciprocate and surprise you with something sexy in return.
3. Valentine's "Day" Doesn't Mean It Must Be A One-Day Celebration
If you are not on the budget, and your jobs are not in the way, take her on a small vacation. You can look for last-minute flight deals, or you can opt out for a secluded, romantic destination a few hours from your home city. Getting out of your daily routine will bring spice and everything nice to your love life.
4. Nothing's More Romantic Than A Heartfelt Love Letter
Love letters maybe are a thing of the past, but that is exactly what makes them super-romantic nowadays. Even if the two of you are together all the time, a nice romantic open letter from the heart will surprise her and sweep her of her feet.
5. It's The Thought That Counts, Always
If you are on the budget and don't have the dough for the most prestigious restaurant in the city or a romantic getaway, you better put your thinking cap on and figure out the best "cheap" way to celebrate Valentine's Day. This is your chance to shine as a romantic soul.
Remember that park where you two first kissed? Take her there. Remember that time you were watching the cooking channel and she said "this looks delicious"? Cook her that meal.
This is your chance to shine, Jimmy – take it!