A New Contender – 2015 Puritalia 427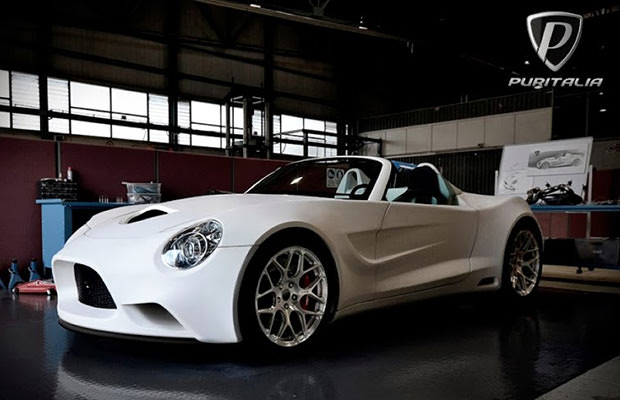 The competitive sports car scene is in stagnation when it comes to carmakers. We all know their names and their styles, and despite them coming up with new models frequently, it can get a bit monotonous when there is no change.
And that's where Puritalia Automobili comes in – if you haven't heard of them, don't worry, because nobody has. The company from Naples doesn't have an official model in the production just yet, but with their latest concept called the 427, we can sense great potential in the Italian carmaker.
Beauty With A Pinch Of Classic
Many compare the 427 with the iconic Shelby Cobra due to its oval grille and round headlamps.
We hear them, but in our opinion Puritalia's roadster is a unique and original piece of art.
It's compact, beautiful, and curvaceous, which is all a man needs in a car. Besides that, it's Puritalia's debut car, so it definitely isn't something we've seen before.
Borrowed And Upgraded
The 427 runs on a 5.0-liter V8 engine that actually originates from Ford's Mustang GT.
The only difference is, the 427 offers its drivetrain in two different settings, either with 445 horsepower and 390 pound-feet of torque, or the 605 horsepower version with 472 torques.
Since it's yet to be released, we don't have any more specs on the Puritalia 427, but we can say with confidence that once it arrives, it will give us one hell of a ride!