A Clash Of Titans: A Possible Khan Vs Pacquiao Scenario In 2016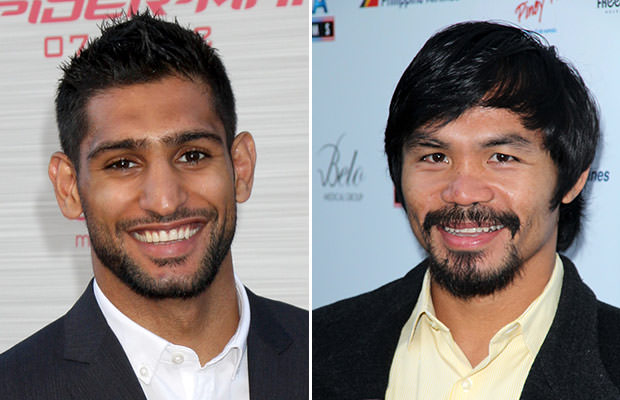 Don't hold your breath, but there's quite the possibility of a truly spectacular boxing match happening in a matter of months.
The insanely popular British welterweight Amir Khan and the legendary Manny Pacquiao could battle it on in one of the biggest high-profile clashes of all time in 2016!
Bob Arum, Pacquiao's promoter, revealed recently that's he's currently in a negotiation phase with Khan's camp, and that he's working on bringing the idea of a Las Vegas clash of the Titans match to a reality.
"I'm in the process of having negotiations with Amir Khan's uncle and his lawyer, Robert Davis, and those negotiations are ongoing," Arum said. "I know there was a report that Khan was coming to the US to make a deal with Ruslan Provodnikov, but he assured me that was not the case."
When asked whether he's considering another potential opponent for his iconic protégé, Arum said that he doesn't negotiate with two people at the same time because it's "unethical."
The dream match could happen as early as February, just as soon as Pacquiao recovers fully after his recent medical issue. The famous athlete injured his shoulder during his match with Floyd Mayweather back in May, and he had to undergo surgery on his torn rotator cuff.