7 Simple But Effective Relationship Hacks Every Guy Should Know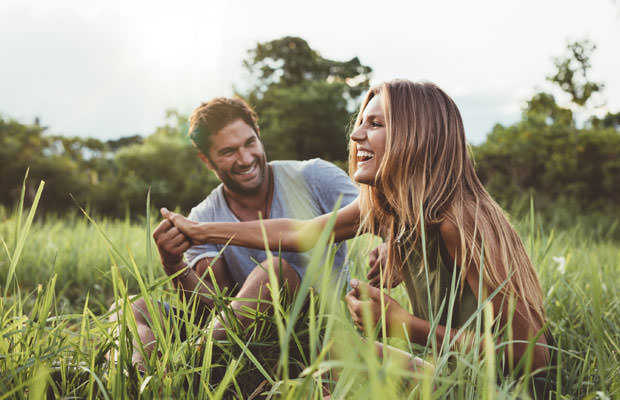 We men always learn the hard way that romantic relationships take a lot of work and they're not always sunshine, rainbows and puppies.
Finding your one true love is incredibly beautiful but the story (unlike in fairytales) doesn't end there.
Life is no fairytale though, and a true relationship requires much effort on a daily basis so it could evolve into something real, safe and long-lasting.
If you are in a promising relationship and you intend to keep it that way, check out these 7 hacks to make your love union last forever.
1. Be Affectionate When Greeting One Another
This simple action of physical attention can greatly improve your relationship. Moments of separating and/or reuniting are perfect opportunities to show your partner that you appreciate and like the time you spend together.
When separating to do whatever you need to do, whether it's work or a social gathering of some kind, make sure you (at the moment of parting):
kiss,
hug,
embrace your partner.
Don't forget to do the same when you see them again.
2. Create Your Own Special Little Rituals
When we say rituals, we don't mean killing poultry while watching The House Of Cards on Netflix. Instead, try:
eating dinner together every night
taking long walks together on a daily basis
playing video games while gossiping about your co-workers, etc.
It can pretty much be anything at all, as long as you both enjoy it. Create your own special and unique way of making and maintaining meaningful connection that you can count on each day.
Even the simplest rituals of connection can be incredibly powerful.
3. Small Gestures Of Love
Simple gestures that show the partnership you share is a priority to you will reinforce the feeling of safety and security within your relationship. Pick a flower when you're walking, share the last bite of your snack, etc… You won't be less of a macho man if you do these things. On the contrary.
4. Staying In Touch And Checking In Even When You Are Not Together
Call or text your special someone while they're at work just to see how their day is going, send them a meme that they will enjoy or a link to a great new song you've just heard. Even the smallest things go a long way.
5. Make Love Regularly
Lovemaking is great in terms of:
satisfaction
stress-relief
overall good health
However, it's also a means of staying connected to your partner (literally!) and making everything you feel in your heart burn with life. Keep in mind that everyone's different, so work out a compromise on how often you both need and want to engage in love making.
6. Acknowledge Their Importance And Effort
Make sure to tell them that you appreciate their efforts too when it comes to keeping the love alive. If your girl comes home from work feeling bummed out, make sure you:
crack jokes to make her feel better
make dinner, AND do the dishes afterwards
choose a romantic movie to watch in the evening
Even if you are not a fan of chick flicks. Especially then!
7. Fall Asleep In Each Other's Arms
This simple gesture, even when you're in a fight, will ensure that both of you know what's really important at the end of the day – your love and partnership.
Oh, and it's also a great way to stay warm when nights get colder!