7 Coolest But Affordable Father's Day 2017 Gift Ideas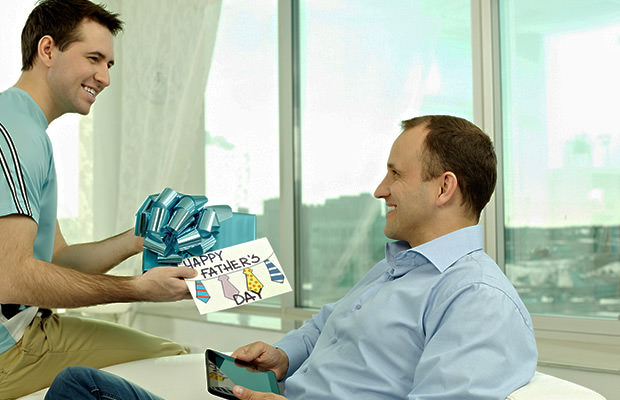 Your dad was probably the one who bought you your first cool present when you were a kid.
Or perhaps even the last coolest present you got was from your pops. He also taught you the most valuable of life lessons, and now it is time to give something back.
We at Mens Magazine think that every father is a cool father, but in order to make this statement ultimately true, here we have some cheap yet utterly cool vintage Father's Day 2017 gift ideas for you.
1. Retro Watch Made Of Wood
One of the must-have dad accessories is a cool watch. But as far as watches go, one can never be too certain and predict that a particular style will always be in.
Retro wooden watches, on the other hand, are pretty gorgeous and will never go out of style.
Check Out Some Of The Coolest Wooden Watches Here
2. Cool Classic Shades
Every dad is always doing some shady business, this is why they need a pair cool dad shades to get into character more easily. These Walnut Wood Wayfarer Sunglasses with Polarized Lenses are definitely a slam dunk!
3. Classic Perfume
Speaking of classics, there is no more classic dad scent than MONTBLANC Legend Eau De Toilette.
Buy MONTBLANC Legend Eau De Toilette Here
4. Fancy Vintage Shaving Kit
Grooming is crucial and every dad deserves a top-shelf grooming upgrade in the form of this vintage Gentleman Jon Complete Wet Shave Kit.
5. Portable Charcoal Grill
All dads are barbeque masters and every dad thinks his burgers are the best in town. Make it easier for him to make these best burgers in town with a perfect portable grill.
See Some Of The Most Affordable Portable Grills Here
6. Leather Vintage Rustic Laptop Briefcase
Ah, now we are truly rounding up his cool image! This rustic leather work bag will surely make your dad stand out in the crowd. Just make sure other moms aren't hitting on him. This amazing work bag simply screams manliness!
Buy This Leather Vintage Rustic Laptop Briefcase Here
7. The Ultimate Coffee Maker Machine
Your dad probably remembers Lynch's hit TV show from the 90's called Twin Peaks. Now that the show has been resuscitated after 25 years, it is perfect timing for your dad to enjoy that damn fine cup of covfefe. I mean coffee!
Check Out This Cool But Affordable Coffee Maker Here