6 Ways to Watch the NBA Online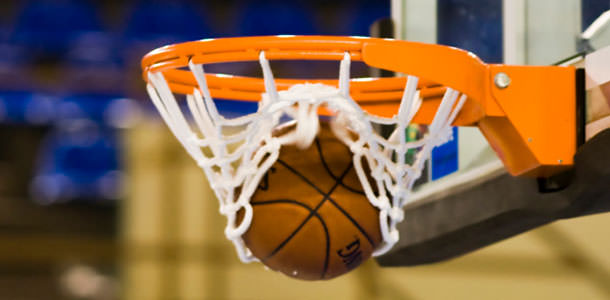 There's nothing worse than being without access to television when you know there's an important NBA game about to go down. During times like these, you can become grumpy, testy, and generally unpleasant to be around.
Luckily, there may be a cure for NBA-deprivation: live streaming on the internet. If you're willing to join the 21st century, you'll find that you never have to be without access to a live NBA game. Here are six online-alternatives to watching basketball on television.
"Watch ABC" App
ABC is contracted to cover a certain amount of NBA games through the regular season, as well as every game in the Finals. Thanks to a new "Watch ABC" app, you'll be able to watch these particular games conveniently on your phone, laptop, or tablet. This app is free for any ABC customers, who must verify their status through their cable provider before they can access the online content.
NBA.com, "League Pass"
Though you'll have to pay a subscription fee, NBA.com's "League Pass" is the ultimate way to watch NBA games online. You'll have access to all major games broadcast throughout the country, not just random "big" games or local games. To get access to League Pass Broadband, you'll have to sign up for a typical NBA League Pass Account, and then simply authenticate that account online.
NBALiveOnline
If you can stomach your NBA in less than full HD quality, NBALiveOnline might have what you need. This website streams many NBA games live. The streaming quality may not be as reliable as some of your other options mentioned on this list; and since this site isn't backed by a major television network or cable company, it may not be quite as secure as bigger-name alternatives.
However, if you're in a pinch, NBALiveOnline might be a good temporary option for you. As with any "independent" online streaming website, make sure you have a reliable anti-virus program and firewall installed before indulging in this website.
"Watch ESPN" app, through ESPN.com
ESPN offers an app through its official website that will allow you to stream any game broadcast on the official ESPN cable channel. The app is available for anyone who already has access to ESPN through their cable provider. While ESPN doesn't broadcast every NBA game, it usually covers popular match-ups.
ESPN3
If you're a college student with access to your school's educational network, or you're a member of the U.S. military with access your base's official network, you may be able to stream the ESPN channel "ESPN3" for free online. You will only have access to the particular NBA games broadcast on that channel, but it will be a free feed that you can enjoy from your laptop, tablet, or other device.
TNT Overtime
Like ABC, TNT is contracted to show a certain number of high-profile games throughout the regular season and playoffs. Most of these games are available to stream live online through TNT Overtime. 
Meant as a complimentary viewing experience to watching on the television, TNT Overtime allows you to customize your experience with alternate camera angles. TNT Overtime also allows you to create a viewing "window" where you can collect all of your favorite camera angles and watch them simultaneously.
If you want to keep it simple with just the official game coverage, you can do that as well. As important as watching NBA games may be to you, remember that any websites that are heavy on pop-ups and advertisements should generally be approached with caution. Make sure you have a solid anti-virus/spyware program, as well as an updated firewall, in place before you start streaming your games. It will increase your enjoyment of the game to know your system is secure.