5 Tips On How To Shop Smart On Black Friday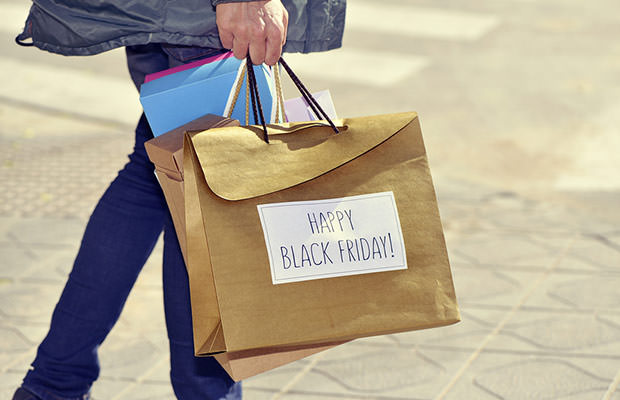 The time when only women liked shopping is over. Modern men are also shopaholics, especially on
Black Friday
.
Now, the trick is to buy smart and all smart shoppers know that the day after Thanksgiving is when you can score the best deals.
In that name, here are 5 simple ways that can help you find all the best buys and save some serious money during Black Friday.
1. Do A Thorough Research
Every smart shopper knows that Black Friday shopping starts way before the actual shopping. You have to do some research and find the best available deals. Here are some of the useful sites to check out:
Dealnews.com
BlackFriday.info
Bfads.net
Shopping.com
PriceGrabber.com
2. Start Ahead Of Time
Some major retailers launch their Black Friday deals and sales even 2 weeks before the official day.
Plan ahead
Find the best deals
and save some money while buying everything you desire.
In that order.
3. Early Bird Catches The Discount
If you don't mind queuing up early (and we mean really early, at the crack of dawn early…), you will be in for some amazing treats.
Some stores offer discounts and coupons as a reward for the early birds. H&M for instance likes to give the first 100 people in line tickets for up to $300 in store credit.
Pretty awesome.
4. Look For Discounts And Coupons In The Papers
Even if you don't like reading daily papers, these can be rather useful prior to Black Friday. Make sure you buy some local newspapers and look for those hefty coupons. They can save you a ton of money, should you find the right ones, that is.
5. Always Read The Fine Print
This one might be crucial, especially if you are an impulsive shopper. Some people may be tempted to grab an item because it seems like a really good deal, thinking – well, I can always return it later.
This is a tricky business.
Even though return policies generally don't change for Black Friday, make sure you read the small print, especially if you are buying electronics. Certain retailers charge restocking fees as high as 15%.