2015 Ferrari California T – The Sportscar Revolution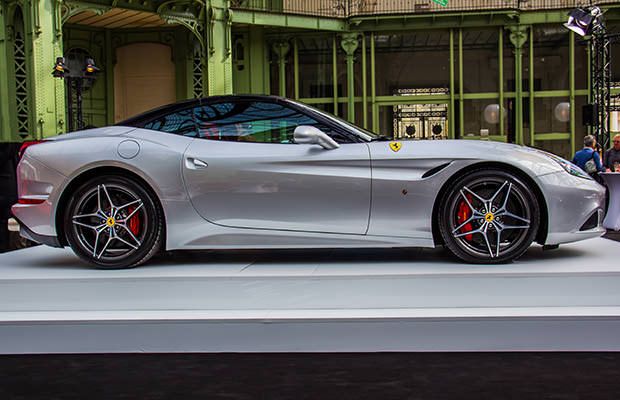 If there is one automaker we can always rely upon to deliver the fastest, hottest, and most innovative models, it has to be our Italian friend. Besides providing us with eye candy and monstrous performance, the 2015 California T is also the least expensive horse in Ferrari's stable.
Did Someone Say Plastic Surgery?
Since the T-version underwent some drastic
facelifting
, we almost couldn't compare the new model with its 2009 predecessor.
Although it's still a 2+2 sports car, the California T received a plethora of new curves and redesigned parts.
And if we focus on the back of the car, we would say it was completely new model – it now comes with a completely reworked lower air diffusor with horizontal quad exhaust pipes.
As always, Ferrari made sure that the interior of the car is a place of luxury and comfort. The multifunction steering wheel gives it a modern feeling, while the leather seats add a touch of class.
The Monster Within
The Italian carmaker surprised us yet again with their design of the car's drivetrain. The California T is equipped with a 3.9-liter V8 which produces 560 horsepower.
We also have to mention Ferrari's new fuel injection system, the Variable Boost Management. It has been designed in such a way that it delivers enough power for a steady torque while conserving fuel.
Thanks to this innovation, the California T has 15% lower fuel consumption and 20% lower CO2 emission than its predecessor.
When you consider all the new Ferrari has to offer, you would expect its price to be in astronomical numbers. Luckily for us, this is not the case, as it is estimated that the 2015 California T will cost a little short of $200,000.
All things considered, Ferrari's new steed is definitely ready to take on the competition and turn some heads while doing it.