What To Do If She Has A Boyfriend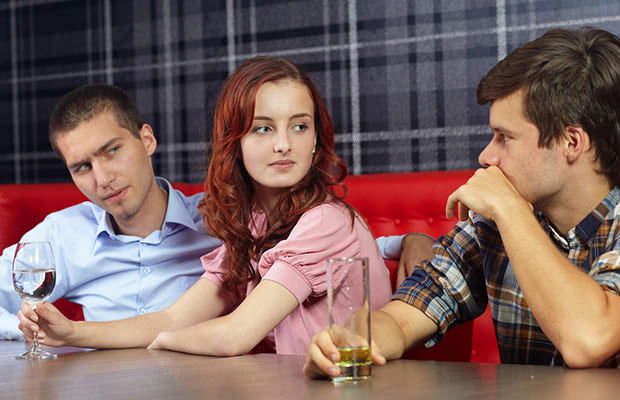 You see a cute girl at the bar. You make your move, start flirting, chatting, complimenting – the works. But then you run into a brick wall: She already has a boyfriend. Now what?
More Than Meets The Eye
Many men take this as a deal-breaker and immediately move on, either to the next girl or to the next location. But that is not always the case.
There are more opportunities here than you might know, and we are here to explain what they are.
In many cases this actually is a sign to get on your way, or it's an indication that she might be looking for a friend.
If you're fine with that, your motto should be "patience is a virtue." Be stubborn and confident enough, and she just might introduce you to one of her single friends.
A Classic Is A Classic
If, on the other hand, patience is not one of your better skills, just drop the whole thing. Whatever the real truth behind her "I have a boyfriend" line might be, that sentence is there for a reason.
She's not testing how far you will go to get her, she's simply telling you she's just not interested. Politely wish her a nice evening and carry on with your life.