Wearing Cologne Like A Boss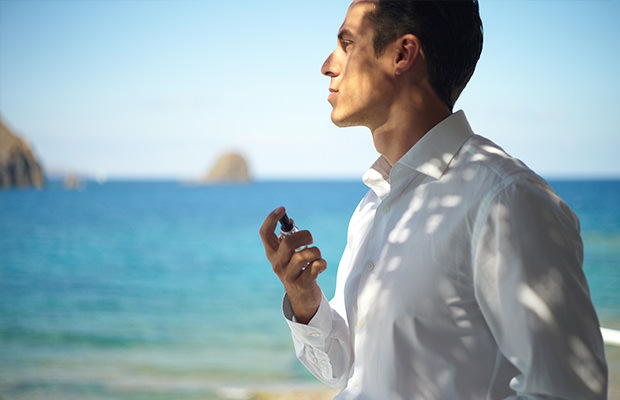 Taking care of one's style and appearance can prove as very difficult task. From the major things like picking out the right combo of top and trousers, to the tiniest details, which include watches, jewelry, and facial hair, there are more factors that make the outside of a man than you think.
One particular thing seems to cause trouble for most guys when it comes to style – scent. If picking out the perfect cologne wasn't hard enough, using it properly is yet another problem stylish men have to deal with.
But fear not, as we bring you some pro tips on how to pick out and wear a sexy scent that will make any chick run towards you like you were a "Fifty Shade of Gray" book.
Right Place, Right Time
The cardinal rule of cologne-wearing is that
your scent has to be special
.
This means that you shouldn't spray yourself every single time you're about to leave your apartment, but only on occasions which actually deserve you sexy self in all of its glory.
Also, make sure your fragrance has a moderate presence. A scent that is too strong for your overall appearance will overtake the game, while weak cologne will make the girl ask "Is this guy really wearing cologne or am I just tripping?"
Practice Makes Perfect
While your wrists and neck are probably the most usual places for your cologne, you're always free to experiment with other parts of your persona. A pinch of a fine smell in your hair is what makes the ladies go coo-coo, so don't be afraid to try out new methods every once in a while.
Once you've mastered all of the above, you can try some of the more devious tactics of becoming a true ladies man. For example, spray a scarf or a handkerchief with just tiny bit of your awesome scent. Then, accidentally forget the said object and leave it in your date's possession.
If you have succeeded in doing so, you can expect a call from the girl you hung out with and an invitation to a second date or possibly something more.