Top 10 hottest hairstyles you can try out this year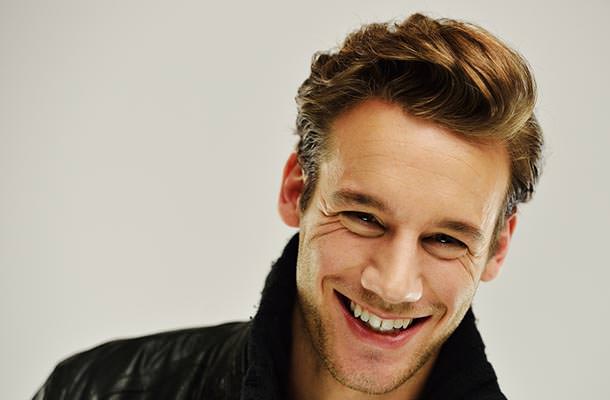 You can be at the forefront of the hottest hair trends of the year by getting your hair cut in one of these showcased styles. Men will find some great variety allowing them to choose a hot hairstyle that is right for them and their overall style.
Enjoy a fresh new look by making over your hair with a 2014 style!
1. Front and Center Fringe
A great fringe cut that swings down the center and flips to the side is bright new look that many men find appealing as it flatters the face giving it some youthful pep and is also easy to take care of without much fuss. The secret to this look, of course, is a great cut.
Talk to your stylist about how far down your forehead you want the fringe to hang.These textured bangs may have been big in the nineties, but they're heading for a major comeback. You'll likely begin to see more fringe on the covers of celebrity magazines as even the stars are apt to adopt this hot style.
2. The Grown-Out Crew Cut
This look promises to be a hot trend in the months to come. While you could simply give yourself a crew cut and let it grow, this look is actually more tailored.
Your stylist will expertly cut your hair to look as if it has grown out from a crew cut, but the angles and defined lines will be cut to provide definition for your style in a way that flatters your face. Some men may wish to angle the cut for an edgier look that could even be described as punk. Even so, this is a great look for men of any age and one you'll be seeing a lot of in 2014.
3. Ice Ice Baby
Remember him? Yes, there are some haircuts for 2014 that are going to recall Vanilla Ice in his heyday. Many cuts from the late eighties and 1990s are making comebacks so this look should be no surprise.
Besides, Vanilla doesn't own this do and many men find it is a great look for them with its short sides and long top locks hiked down the middle. A variation look might resemble a grown out pompadour—something you've seen Harry Connick Jr. sport on stage. This vintage-inspired look is going to be popular with the ladies—you wait and see!
4. Fade to Undercut
The faded undercut is so fun and so flattering! This year expect to see long locks up top that gradually taper or fade to a shaved back and sides. This fading is simple enough for your stylist to achieve yet it is such a stand-out look.
Moreover, your stylist can control the fade for a more subtle look or one that's quite dramatic. As a clean yet hip short hair look, it's perfect for the office yet utterly hot for the club. The style is also easy to keep up; just visit your favorite hairstyle after it begins to grow out.
5. Slick it Back
The slick backed look was popular in 2013 and it will continue to be a hot look this year too. Everyone from hipsters to celebrities is favoring this simple yet classic style that wears well on men.
You can wear this look with the sides slicked back as well as the top which can be slicked to the side or straight back—whichever you prefer.
The short slicked-back look tends to be the most popular style. Combing the hair in the opposite direction is another look that complements slicked hair. 
Talk to your hair stylist about achieving the best slicked-back look for you.
6. Slightly Slicked
For guys who don't want to wear too much product or flaunt a seriously slicked coif, consider a moderate slick that can be achieved with products that won't make your hair look hard or wet. Instead, you'll sport a softer slicked look that is both youthful and sophisticated.
Because it looks less tailored than a hard-core slick do, it has more play and is decidedly soft to the touch. If you want a less fussy look, the moderate slick hairdo is definitely one to consider. Again, your stylist can talk to you about specific angles and cuts for this style.
7. The Spiky Quiff
If you're a lawyer, accountant, or insurance agent—this may not the most fitting cut for you. If you work in a bar, deliver pizzas or don't work full-time, it might be a fun look to consider.
It's definitely a youthful hairstyle that is likely to be popular on college campuses or among young urban hipsters. Get some product of choice and spike your hair up and to the side.
The back and sides are worn short while the top locks are 'quiffed' with a stiff spiky look that is reminiscent of the eighties, but perfect for 2014 style gurus.
8. The Platinum Streak
Whatever haircut you opt for, you might want to give it a couple platinum streaks for style points. This surprising element ramps up the wow factor for any hot look. If you sport a stylish quiff, add a steak of gold down the middle or at either side.
Even if your hair is already light, the burnish of platinum will provide some subtle style. If your hair happens to be dark, the platinum will make a dramatic contrast that is going to turn heads wherever you go. Consider this look when you next get your hair cut; it can complement many 2014 cuts.
9. Two Colors, One Great Look
If you are consider a cut like a slick back or some of the other 2014 styles featured here, you might opt for a double color hairstyle that boasts one color for the top (light brown or auburn, for instance) and a darker shade on the shaved areas.
This can be dramatic if you opt for contrasting colors or it can be sophisticated and subtle by choosing colors that are very similar, yet different enough to be noted. This is one of those looks that can really be defined by you and your stylist to obtain color scheme that suits you best.
10. Shaggy Mop-Top
This look can be worn by all types of guys from rockers to executives. Decidedly, it is a youthful cut, but don't be surprised to see it on older guys too who favor and can wear young styles.
This look has been around, of course, and it's been favored among artists and college students, but it's destined to be big in 2014 because it simply wears so well and is so easy to style for men who want no-nonsense hair but also a great look. If you aren't sure of the look, check out some old pictures of the Beatles and you'll get the idea!