The Whiskey-Beer Crossover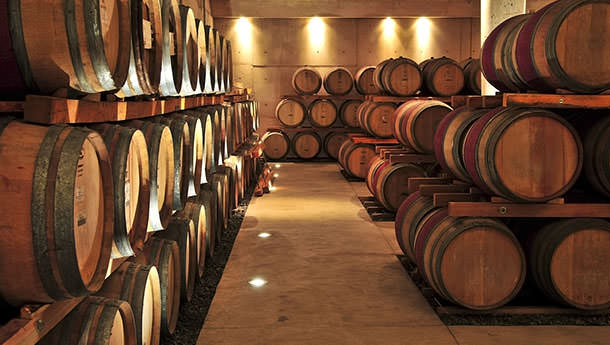 Whiskey and beer have been a couple longer than Kim Kardashian and Kanye West. Recently, however, producers of both aged spirits and Homer Simpson's lifeblood have been treading farther into each other's territories: beers aged in whiskey barrels, whiskies crafted from finished beer.
Such products draw inspiration from the opposing camp and are growing in popularity. Not so opposing, actually. Both whiskey and beer start out life essentially the same: a mix of grain, water and yeast. In the case of single-malt Scotch whiskey, you're even using malted barley, the same as many beers. You add hops to the beer for bite and floral notes, and let it ferment.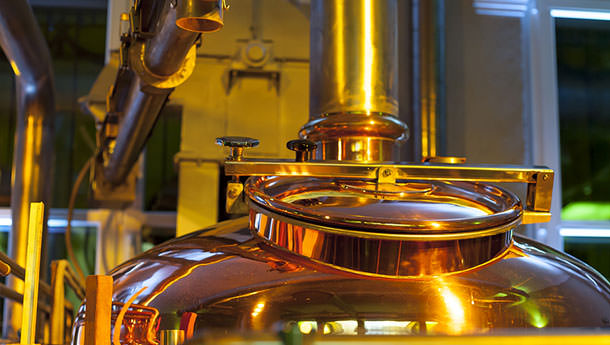 At that point, you're essentially done. With whiskey, there are two more steps. You take that fermented mix and distill it to score the higher-proof alcohol you're going to toss into a barrel for a few years. Ordering a "bourbon shot and beer chaser" isn't so much biker badass as it is family reunion.
Aging beer in barrels has become quite the rage among brew geeks lately. If you walk into a self-appointed craft beer mecca these days that doesn't carry a unique barrel-aged brew, turn your bearded-and-plaided self about and find another spot. Thankfully for the rest of us, brewers are increasingly bottling the results to sell on store shelves.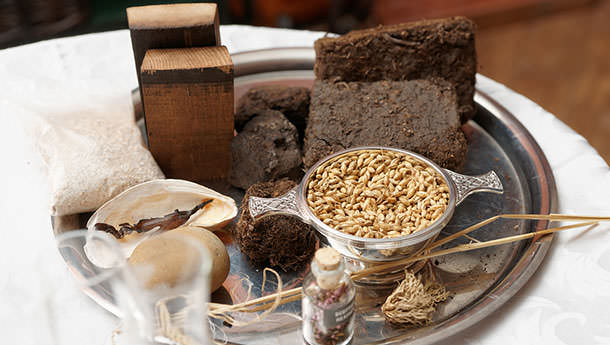 In fact, Dougal Sharp, of Scotland's Innis & Gunn Oak Aged Beer, never meant to bottle a barrel-aged brew. The beer was created to cure and "flavor" oak barrels as part of an ale cask reserve whisky from distiller William Grant. The beer itself was intended to be tossed, but in the process, the brewers found the sudsy brew had rounded and mellowed in a pleasing fashion.
Since 2003, the world has been a better place for their hard work.
These days, you'll find several beer labels offering up barrel-aged ales, pilsners, IPAs and stouts by the bottle, including notable expressions from Russian River and Founders Brewing.
Others seek to emulate the nature of whiskey in their beer, as with the Goose Island Bourbon County range, which is not only barrel-aged but brewed to evoke the richness, complexity and strength of great bourbon, sometimes with the addition of other traditional bourbon flavor notes like coffee and vanilla.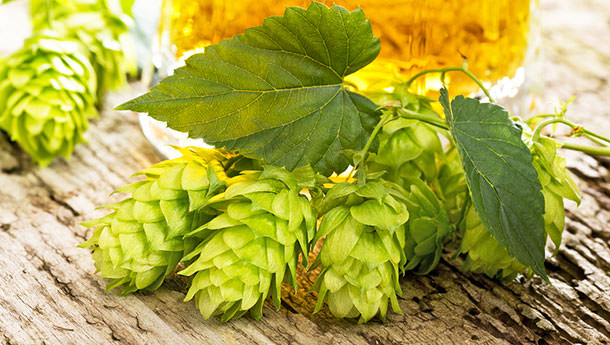 Last year, Goose Island introduced the Backyard Rye Bourbon County Brand Stout aged (with fresh berries) in Templeton Rye whiskey barrels. We're only at the horizon of whiskeys crafted from finished beer. Anchor Distilling — which began life as Anchor Brewery in San Francisco — has long had a couple of stills in the corner, wherein they produce funky historic throwbacks like Junipero Gin and Old Potrero Whiskey.
According to Keith Allison at The Alcohol Professor, Anchor's Bruce Joseph has also run most of the brand's beers through distillation, just to see what will happen.
Now that the Anchor portfolio has expanded greatly due to imports of Asian whiskies like Nikka and Kavalan, and the facility itself is scheduled to move to bigger digs soon, we predict Anchor beers-turned-whiskey will make it to market in the not-too-distant future. Our glasses are at the ready.