The Weather Forecast For 2050
In an attempt to get public support for a new global climate agreement, a UN agency has released videos of weather reports set in 2050 that depict the extreme weather conditions people may face. The videos are imagined scenarios, but they're designed to be realistic.
A Grim Future Indeed
The UN World Meteorological Organization (UNWMO) has presented the first of a series of videos that depict weather forecasts from 2050 showing extreme weather conditions.
Fronted by real-life weather presenters, there are predictions from the U.S., Brazil, Japan, South Africa, Germany and several other countries that make grim viewing. In an American broadcast, the presenter reports that Miami Beach is underwater and there is a mega drought in Arizona.
The temperatures shown in the predictions are significantly higher than those suggested by the UN Intergovernmental Panel on Climate Change (IPCC) report, which have already been accused of being too extreme, making them a terrifying prospect.
A temperature of 98.6 F is forecast for Copenhagen, the capital of Denmark, while the average from the 1990s and early 2000s ranged from 37.4 F to 69.8 F.
In line with IPCC figures, if there is no reduction in greenhouse gas emissions, that figure should be around 73.4 F. Bulgaria is reported as being a scorching 122 F, well above its highest-ever recorded temperature of 113.36 F way back in 1850.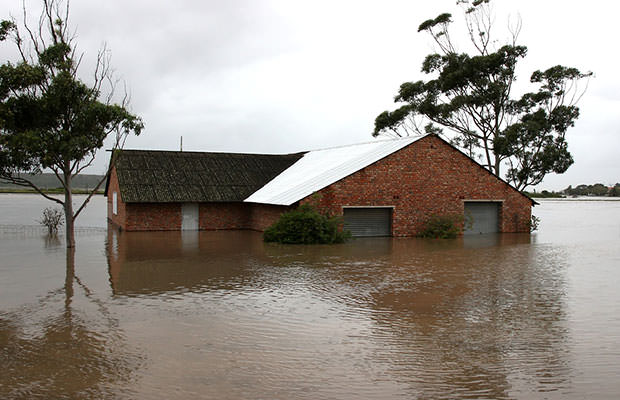 Should We Ignore This?
UNWMO secretary general Michel Jarraud has defended the figures and insists the message should be taken on board: "The weather reports are potential scenarios compatible with the most up-to-date climate science documented by the recent IPCC Fifth Assessment Report," he said in a statement on the UN's website accompanying the launch of the first video.
"They paint a compelling picture of what life could be like on a warmer planet. Climate change is already leading to more extreme weather such as intense heat and rain. The 'abnormal' risks becoming the norm. We need to act now."
According to the U.S. Global Change Research Program, the temperature in the U.S. has increased by two degrees in the last 50 years and precipitation by 5%. If we took the evidence into consideration, our planet will most likely become uninhabitable by global warming.
In that regard, we really need to act now.