Staying Strong 80 Years Later – Rolls Royce Wraith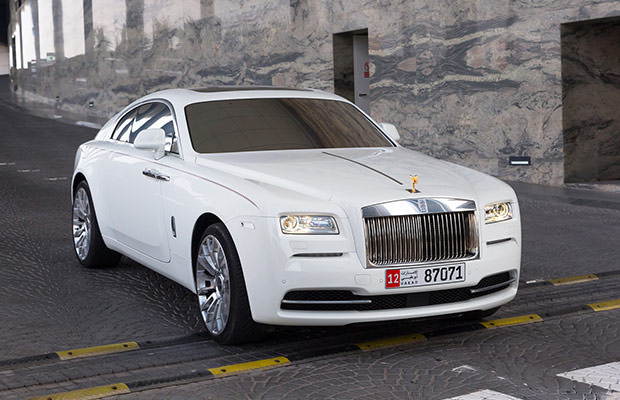 As we all know, each big car company has its own attributes. Some focus on speed and performance, while others are more concerned with their car's practicality and function.
But if we were to single out a carmaker that's completely focused on luxury, it would be Rolls Royce. And what better way for them to prove how extravagant they can get than to create a whole new luxurious model like Wraith?
Same Name, Different Car
Those with some knowledge in car history will remember that Rolls Royce made its first Wraith
back in 1938
.
And although it was a great car at the time, the new version only shares the name with its predecessor, and nothing else.
The 2014 Wraith is described by many as "the most dynamic and powerful Rolls Royce ever made," and for a good reason.
One could easily say that the new Wraith is a car with character – from its bold lines to the raked rear screen, it almost feels as this car whispers the word 'luxury' every time you look at it.
And while the new Rolls Royce looks damn fine on the outside, it's the interior that earns this car brand its rightful place at the top of luxury carmakers.
The soft leather on the seats will make you feel like you're sitting on a cloud while you bask in the beauty of the car's wooden panel and unique "on-boar valet" voice command feature.
Supreme Power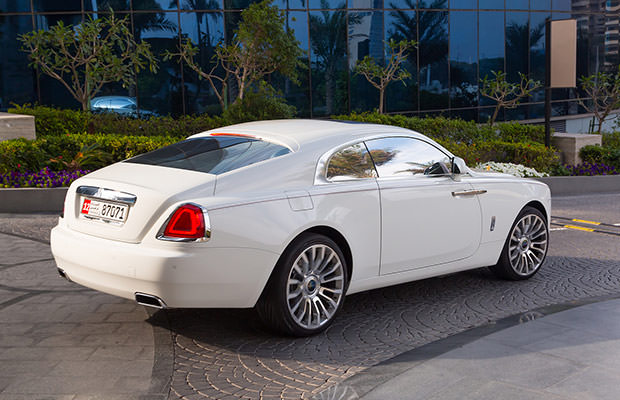 You get into the Wraith and you think "I want to drive this baby as slowly as possible – that will make me feel like a boss." But once you hear the car roar, you'll know that it's much more powerful than you previously thought.
The Wraith's power comes from the company's default V12 engine which has been improved to 624 horsepower from the Ghost's previous 563 horsepower engine.
To add to this machine's already impressive setup, Rolls Royce also implemented an 8-speed automatic ZF transmission, while its drivetrain is able to accelerate from 0 to 60 in mere 4.4 seconds. If this doesn't send chills down your spine, we don't know what will.
Bottom line, the 2014 Wraith is one hell of a car. It's packed with luxury, finesse, and power, and even though you can probably buy a faster sports car for its price of $320,000, we can guarantee no other vehicle can make you feel as 'boss' as the 2014 Rolls Royce Wraith can.