Shop Outside the Box – Perfect Father's Day Gifts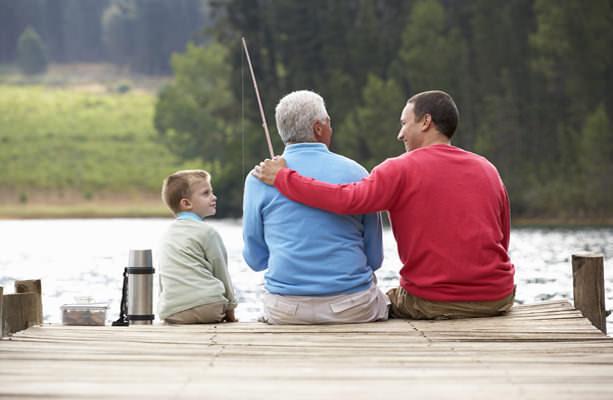 It's hard to narrow down exactly what it is about dads that makes them so special. They've stood by your side since the beginning, they've held your hand or had your back through your periods of growth and uncertainty, they leant you the car keys for that special date, and their nods of approval still mean the world. Despite all of this, it can be tough shopping for the Old Man, especially for such a special occasion as Father's Day.
Maybe it's because it's summer – a time when people are naturally giddy.
Or maybe it's because the behavior of TV dads like Homer Simpson, Don Draper or Walter White has lowered the bar of acceptable dad behavior.
Fact is, people buy gifts for their dad that they wouldn't buy anyone else, whether it's a beer opener t-shirt or a golf putter game that looks like the male posterior.
One great eco-friendly option is to pick an activity for you and Dad to do together, instead of giving him a tangible gift. Taking some time out of your busy schedule to go on a hike or learn a new craft, like homebrewing, can be even more meaningful than an actual present.
Yes, it's very stereotypical to expect a dad to love getting beer on his day, but instead of a plain old Beer of the Month GC, how about a Beer Making Kit that will allow him to craft his own artisanal brew right in his own kitchen? Throw in some delectable Beer & Pretzel Truffles and a bar of Philadelphia Pale Ale Soap for some added "suds," and your job will be done.
We can't forget about the men who love tech gadgets. An auto-scheduling thermostat can program itself by learning your dad's habits, and it adjusts the temperature. With auto-scheduling, auto-away, and remote control functionality, such gift can save your family money on the monthly energy bill, too!