Reviving The Myth – 2016 Ford Focus RS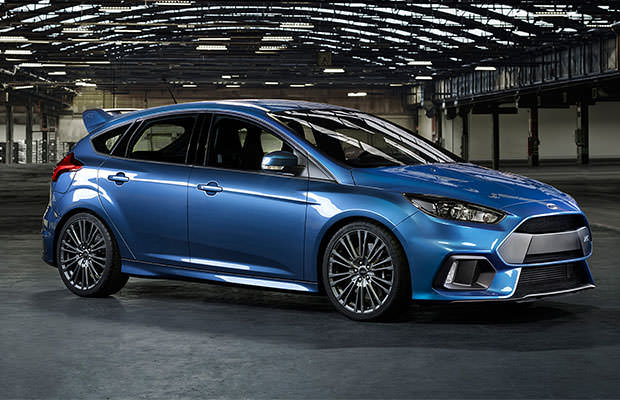 Living in the past is often not a good idea, but when it comes to cars, many of us still like remember the good old days of pure American muscle or stylish European beasts. And if you remember the 2002 Focus RS, we are sure that you'll love the 2016 version of this Rallye Sport remake of the popular model.
Rally Done Right
For those who aren't acquainted with the old model of Ford's attempt at a functioning rally car: the 2002 Focus RS was a front-wheel-drive with just a little over 200 horsepower.
And now, almost seven years after the last model was released, we can say it was worth the wait.
We have to hand it to Ford – the new RS has sport and style like nothing we've ever seen. From driving around town to raging on a rally track, we can see this beauty in any scenario.
The new Ford hot-hatch is modern, slick, threatening, and looks fast. It's basically everything a car needs, but let's not forget that real beauty comes from the inside.
An All-Around Car
The 2016 Ford RS is equipped with a 2.3-liter, EcoBoost, four-cylinder engine that came straight from a new Mustang. With over 300 horsepower strapped to this all-wheel-drive car, we can only imagine what thrills await those who manage to get their hands on one of the new models.
With a price that's a little shy of $40,000, we know there are those among us who wouldn't mind giving every last cent just to be proud owners of the new Ford RS.
The reasons behind this are obvious, and the whole aggressive look of this once-peaceful model just adds awesomeness to the new RS.