Men Trends Women Hate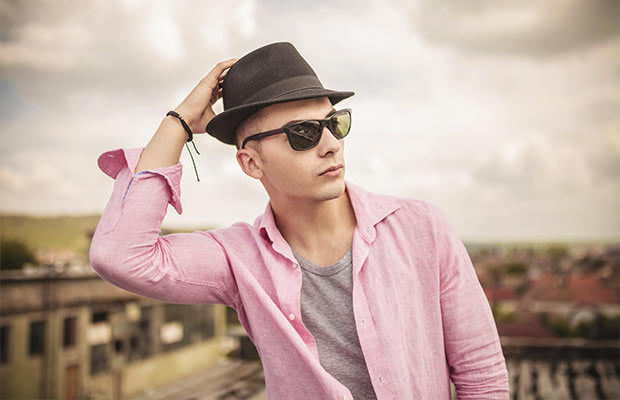 If you've got any of these in your closet, throw them out. If you've got any of these on your body, chances are she wasn't checking you out, as much as she was giving you the stank-eye.
These menswear items should be avoided, or executed with extreme caution. Here's the lo-down, thank us later.
Sometimes Less Is More
So you're the guy in the club wearing the shirt that says 'bacon, sex, and condoms', '#selfie', or the infamous t-shirt with the bride and groom emblem that says 'game over'.
What you're really saying is, "I never want to have sex with a woman". Want to show off your tear inducing sense of humor? Make your mouth to the talking, not the t-shirt.
Shirts and suits with sheen are strictly prohibited. Bedazzled t-shirts a la Ed Hardy say "I never stopped watching Jersey Shore".
While you'll get a high five for rocking a printed shirt with your evening wear, sometimes there's too much of a good thing.
Shorts, Vests and Fedoras
There's a reason that the song goes "she wear short shorts", not "he wear short shorts", no matter how intense your leg day is at the gym or how much you work your calves, beware how high above the knee you go.
For the love of Ryan Gosling, ditch the vest, unless it's part of a three-piece suit, or you work at a prohibition themed bar.
Although the wide brim variety have been getting some positive attention on sartorial sites, the small brim variety still inspires thoughts of wannabe hipster douche bag circa 2007 among the masses.