HTC's New Tablet As Competition To The iPad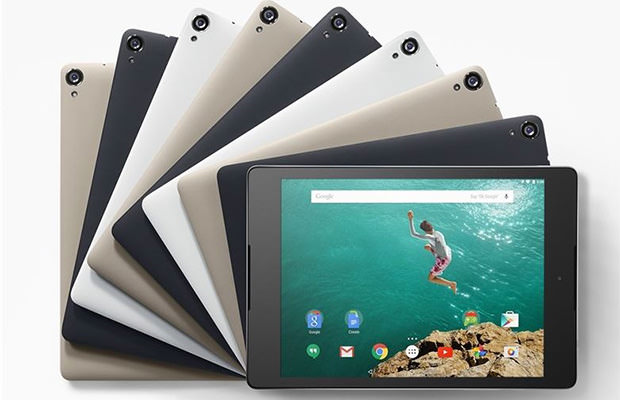 Since the debut of their M8 smartphone, HTC has been on a serious roll. And fortunately for all fans of their previous tablets, HTC has now come around with a brand-new product – Nexus 9.
Besides being considered as iPad ultimate competition, the Nexus 9 is also representing the company's return to the marketplace. Now let's dig into the specifics and see why this piece of hardware is going to a serious rival of the Apple iPad.
Attention To Details
It seems like HTC has thought of everything – playing games, watching movies, or working are all easily seen and done on the Nexus' 8.9" display that works in an impressive 2048×1536 resolution.
It's also very lightweight (just under a pound), while it sports a brushed metal frame with a rubber back.
Speaking of details, the Nexus 9 is equipped with an 8 megapixel rear camera and a 1.6 megapixel front one. Videos are shot at 1080P with Stereo Sound Record.
Besides having better cameras than most tablets on the market, there is nothing else special about them. HTC decided to skip many of the modern perks, like a fingerprint scanner or a 3D camera, and just stuck with making an easy to use tablet with a beautiful display.
Beauty Comes From Inside
As far as its software goes, the Nexus 9 is the fir tablet to feature Android 5.0 Lollipop, so it stands as a sort of testing ground. If all the colors and fonts it offers are not enough, Lollipop also lets you modify its settings, such as the "priority" mode which only allows chosen people and notifications to appear on your screen.
But where does the Nexus 9 store all that data? Same as most of Android based tablets, it has no expendable memory slot. There is only a version with 32GB that's available for preorder with no release date so far.
The last important spec is work memory. For now, the basic version comes with 2GB RAM, while you can opt for 16GB, which costs $399.99, and the 32GB one for the price of $479.99.