How To Make Clothes Shopping A Whole Lot Easier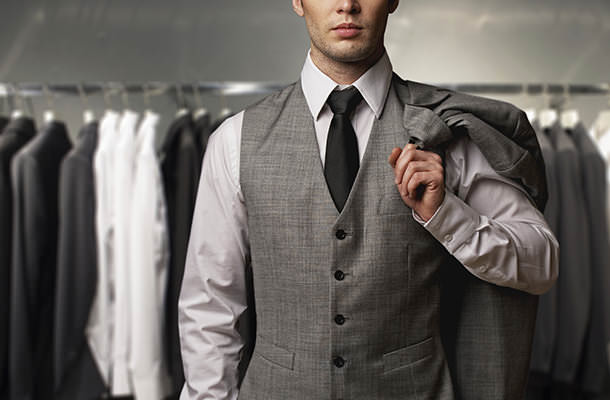 There's nothing worse than shopping for clothes, right? Thanks to some awesome startups and a few established brands as well, shopping for clothes doesn't have to be a pain in the butt any longer.
How about clothes delivered right to your door once a month? Check. How about a personal stylist who can pick stuff out for you? Check. How about members-only pricing or flash sales to save you some money? Double-check.
So whether you're in need of a new custom-fit suit, some fresh undies or an awesome new t-shirt, look no further… these sites and stores have you covered.
You may find shopping for clothing online difficult because there is no way to try on items for fit, see how they look on your body, feel the material, or see the colors and patterns as more than images on a screen. Images on an online shopping site can vary greatly from the way an item looks in person.
Of course, all online retailers want to make their products look as good as possible, so an item of clothing might look different on a model than it will look on you due to styling, pinning, and camera angles.
The first thing you should do is look for an online retailer that allows detailed customer reviews.
These reviews can tell you how an item fits, whether it runs large or small, what the material feels like in person, what the color looks like in person, and any problems or bonuses the garment has.
More and more people are turning to the Internet to do their shopping for clothes or other items like electronics, phones, computers, furniture, and housewares. In fact, the percentage of retail sold online is expected to reach 9 percent in 2016, according to Mashable.com. This growth in online shopping is aided by the presence of one-store online department stores.
You can shop for clothing online, save a lot of money, and still be happy with your purchases, even without trying them on if you know where to look and how to shop. Don't be afraid to order clothing online. Be confident by shopping at retailers that offer great deals, and then enjoy all your new wardrobe additions and all the money you saved by buying them from online stores.