Halloween Time With Friends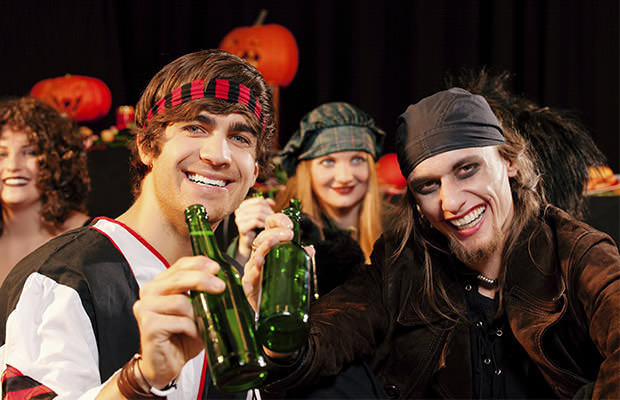 If you're interested in really taking things up a notch on Halloween this year, there's no better way than to make it a group affair. Think about it: What's a lone carrot costume if you can get the whole autumn harvest, or Ari Tenenbaum without his brother Uzi?
OK, there are probably way better group costume examples out there other than a vegetable basket and some minor Wes Anderson characters, but you get the idea. Group costumes are a great way to step up the fun of dressing up, and are a sure bet to get everyone in the festive mood.
If you're going for a night out with friends this Halloween — which you probably are, seeing as October 31st falls on a Friday this year — why not get the whole bunch of you dressed up?
The following cool costumes are ready to order and ready to wear so that you can channel your inner "Avengers" or recreate the crew from "Sons of Anarchy" completely effortlessly.
Marvel would be an obvious choice here. Nonetheless, it's also an awesome one! Make up your own superhero team of kickass Marvel icons, like The Hulk, Spider-Man, Thor, Wolverine, and Captain America.
The first-rate characters from one of the year's biggest blockbusters won us over with their wit and swagger — who wouldn't want to be a Guardian of the Galaxy for a night? From Star Lord and Rocket, Drax and Groot — all that's left is to find yourself a Gamora.
Aside from superheroes, zombies are a pretty ideal Halloween costume, especially if you can imitate the beyond-realistic special effects seen on "The Walking Dead."
Other than the mandatory sheriff's uniform, the rest is fairly low-effort — just grab a ratty tee, ripped jeans, and some good makeup to transform you from regular guy to hero zombie.