Gadget Freak: The Wristwatch Through Time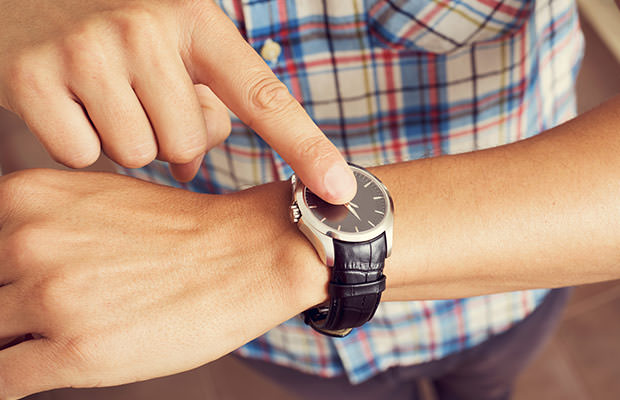 You might say that no one actually needs a wristwatch anymore, and you might be right. But does the fact that we don't need a device that was once groundbreaking mean that we should totally toss it out of our everyday lives? Of course not.
The wristwatch is considered to be something more of a status symbol today, but a pretty useful status symbol you have to admit. Your phone might die on you in a matter of seconds, and you might misplace you digital pager or any other little tech gadget you have on you at all times, but a wristwatch will stay put on your wrist and it will deliver you with the information you need. It's dependable, it's timeless, and it's the perfect status symbol for a trustworthy business-minded persona. But how did its grandeur came to be?
The First Tik Tik Toks
Only 100 years ago, no man would be caught dead wearing a wristwatch. In those times, self-respecting gentlemen carried pocket watches. Even the established watch-making community looked down on them, as they were considered to be a passing "in" accessory for women.
They were called wristlets, and due to their small size, only a few models could e made to achieve any level of accuracy (which is, logically) the whole point of the gadget.
Wristlets couldn't even survive basic human activity, and due to all of these reasons, very few companies produced them all.
However, as wartime struck the world, things started to change.
Soldiers soon discovered the usefulness of wristwatches, especially when they were compared to pocket watches which were incredibly clumsy and difficult to use in open combat. Some handy soldiers started fitting pocket watches into cupped leathered straps, and thus something useful and benign that was born in battle slowly started taking over the world, one second at a time.
The evolution of the wristwatch took a huge step with the invention of the expandable flexible bracelet and with the introduction of wire loops soldered onto open-faced pocket watch cases. Thus, the wristwatch for men as we know it was born. However, it wasn't until WWI that the trend took over the world completely. The wristwatch became a wartime necessity, and watch-making companies even had trouble with keeping with the demand.
The man that deserves the most credit for that is Hans Wilsdorf, the founder and director of Rolex, who was a strong proponent of the useful gadget. Wilsdorf continued to experiment with the wristwatch's reliability and accuracy, while also sending the watches to Switzerland for testing.
Around 1926, new models were introduced to the general public, which included fixed lugs, metal dials, and synthetic plastic. By 1931, the handy gadgets which once again became a status symbol were constructed to be completely accurate, perpetually self-winding, and even waterproof.
Wristwatches Today
Although the wristwatch was born out of necessity in the midst of wartime, it found a safe place on the wrist of many women and men alike. You can argue that it's useless and that it's time has passed (no pun intended), and that it's worn only by people who are in need of attention. But before you make those accusations, acknowledge the fact that this small gadget has an amazing history and that it proudly defies all "more practical" technologies even in the modern age. Not all great things were originally created digital, remember that.