Fourth Generation After Two Decades – 2016 Mazda MX-5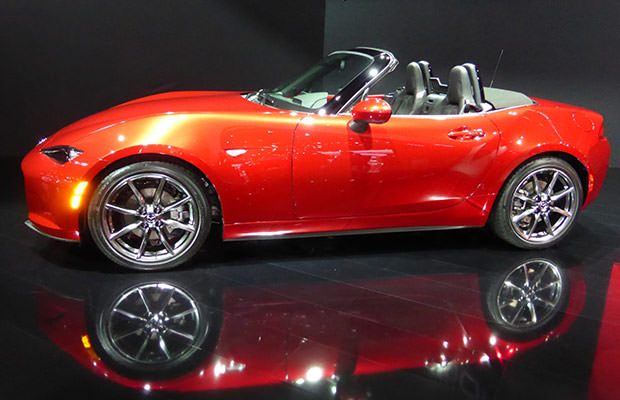 Since 1989, the Mazda MX-5 was always looked at as a car for girls, especially the Miata version. But times have changed, as we are now introduced to a whole new version of the model's fourth generation – the 2016 MX-5.
While still holding on to its compact sport spirit, the new MX-5 still has certain novelties to show. And to top it off, the 2016 model is even shorter and lighter than its predecessors. It might bear the same name, but this new model brings a whole new meaning to the word 'change'.
Small, But Steady
With a body made out of steel, the 2016 MX-5 received a makeover that will make the difference between this and the previous models very clear.
The high-strength panels took care of the open top rigidity we've seen in older models, and redesigned LED headlights only add to distinctiveness of this car.
As any sport cabriolet, the new MX-5 was designed to have a purposeful, efficient, and practical interior. But this doesn't mean it lacks innovation – the old button set is now replaced by a touchscreen, while the instrument panel is now a soft-touch piece instead of plastic.
Staying Slick In The City
Thanks to its small size, the MX-5 was always considered as a city car. However, Mazda didn't settle for this, so they gave their new model a SkyActiv 2.0-liter engine with 155 horsepower and 148 pound-feet of torque.
This might not seem like much, but considering how small and light this car is, we can assure you it has more than enough power to make any average car eat its dust.
Depending on the number of gears and the type of transmission, the 2016 MX-5's price varies from $25,000 to $31,000. No matter what you opt out for, this roadster is sure to put the fun in driving like you've never imagined.